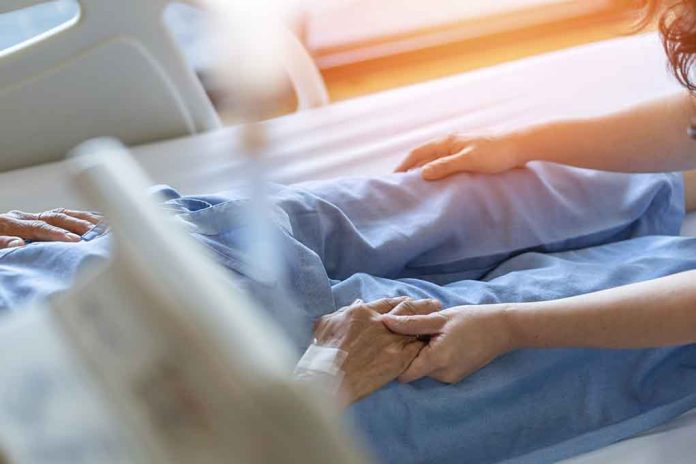 (WatchDogReport.org) – Jimmy Carter became the 39th president of the United States in 1977. Although he only served one term as POTUS, his stint in the White House was not his first nor his last service to the United States. After graduating from the US Naval Academy at 22, Carter married his wife Rosalynn and spent seven years in the Navy. According to Britannica, he was planning to stay in the military, but his father passed away, so he left the service to run the family's peanut farm in Georgia. He spent the decades following his presidency helping others through his non-profit organization and other efforts.
In recent weeks, Carter had been in and out of the hospital. Sadly, on February 18, The Carter Center released some devastating news about the former president. At 98 years old, he chose to stop the cycle, opting to receive hospice care and live out the rest of his life in the comfort of his home, surrounded by his loved ones.
https://t.co/1auzIG0yqy pic.twitter.com/JJQMWgg8DW

— The Carter Center (@CarterCenter) February 18, 2023
Although the statement didn't detail the former US leader's ailment, Carter has been no stranger to health challenges over the years. The Washington Post reported the former commander-in-chief had cancer in 2015, a melanoma that had spread to his liver and brain, but he beat the odds and survived. On December 5 of that year, Carter announced he was cancer-free and would continue receiving immunotherapy treatments to keep it that way.
Despite life's struggles, the Carters focused on giving back to the community. Since the 1980s, they remained active with Habitat for Humanity, building houses and raising money to help those who are less fortunate than themselves. USA Today reported that by 2020, the couple had worked with over 100,000 volunteers over the years to construct, repair, and renovate nearly 5,000 houses.
After the announcement, the Carters' grandson took to Twitter to say he visited his grandparents, and they were "at peace."
Copyright 2023, WatchDogReport.org