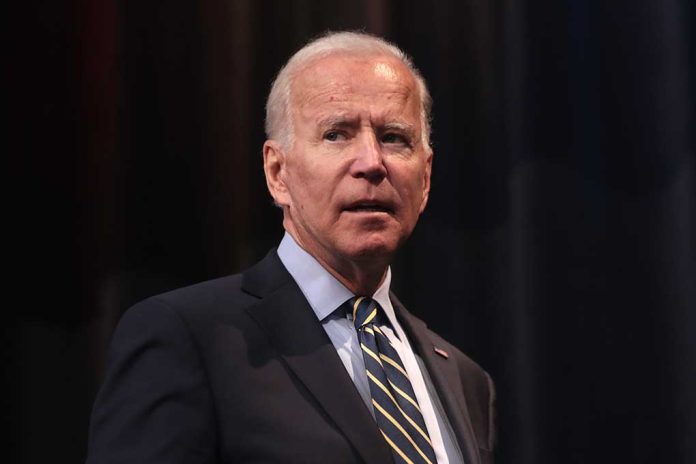 (WatchDogReport.org) – It's been less than seven months since President Joe Biden stepped into office. Yet, our country seems to be struggling more than ever. The border is a mess. COVID-19 is spreading like wildfire once again. The CDC is openly defying court orders and the administration seems to be doing little to solve any actual problems. Republicans are now calling for Congress to take action.
On Saturday, August 7, former President Donald Trump's election attorney, Jenna Ellis, called on lawmakers to impeach Biden. She said the president violated his oath of office by allowing the border to spiral out of control. Ellis also takes issue with Biden's decision to grant the CDC permission to defy orders and end the rent moratorium.
The attorney also pointed to reports that he might start giving illegal immigrants the COVID-19 vaccine while they're in custody awaiting border processing.
Good piece. https://t.co/0t9qmLcqfE

— Jenna Ellis (@JennaEllisEsq) August 9, 2021
Ellis called Biden's decisions to keep the border open "disgusting and disturbing." She then said the current surge in COVID-19 is linked to crossing points; offering these individuals constitutes a failure to fulfill the legal obligations of his role.
Other Republicans, such as Rep. Marjorie Taylor Greene and radio host Mark Levin, are calling for his impeachment, too. In fact, Greene introduced articles of impeachment exactly one day after Biden took office, saying he'd enabled bribery and committed high crimes.
Currently, the number of Conservatives calling for his impeachment is small. If he doesn't get the border under control, those numbers will likely increase.
Copyright 2021, WatchDogReport.org