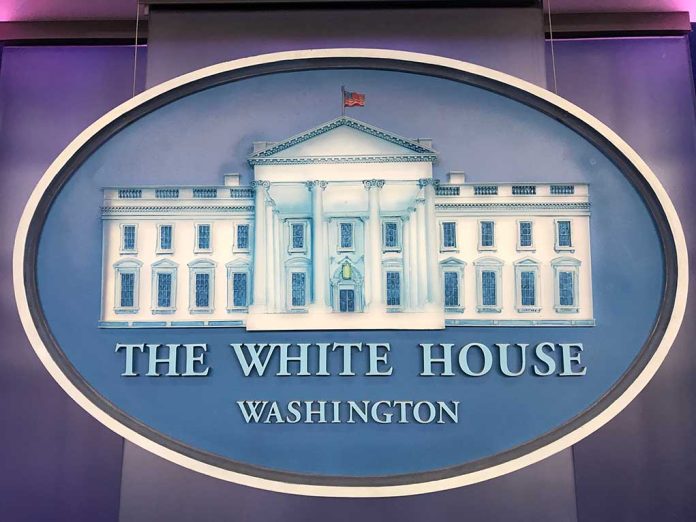 (WatchDogReport.org) – On Thursday, October 28, the White House announced Press Secretary Jen Psaki wouldn't be accompanying President Joe Biden overseas to the G20 Summit. Deputy Press Secretary Karine Jean-Pierre traveled with him instead. Now, Psaki has revealed why she bowed out of the trip at the last moment.
On Halloween, Psaki revealed she'd tested positive for COVID-19. The last time she'd seen Biden was on Tuesday, and the meeting was outdoors. She had a mask on and tested negative for the virus several times in between that day and when she tested positive. According to a statement, the press secretary said she only experienced mild symptoms and will remain in quarantine for 10 days. During that time, she's working remotely.
Sharing full statement and grateful I am vaccinated and for the amazing Biden team pic.twitter.com/QDokXo47dK

— Karine Jean-Pierre (@PressSec) October 31, 2021
According to Psaki, other members of her household have tested positive with the virus, too, although she didn't name them. The press secretary is married and has two small children.
Psaki is fully vaccinated, but the vaccines do not completely prevent people from contracting the virus. According to medical experts, people who are vaccinated are far less likely to fall seriously ill. The press secretary is the highest-ranking White House official to contract the virus. In September, the president issued a vaccine mandate for all federal employees, including his staff. It's not clear if anyone else in the West Wing has fallen ill this week.
Copyright 2021, WatchDogReport.org