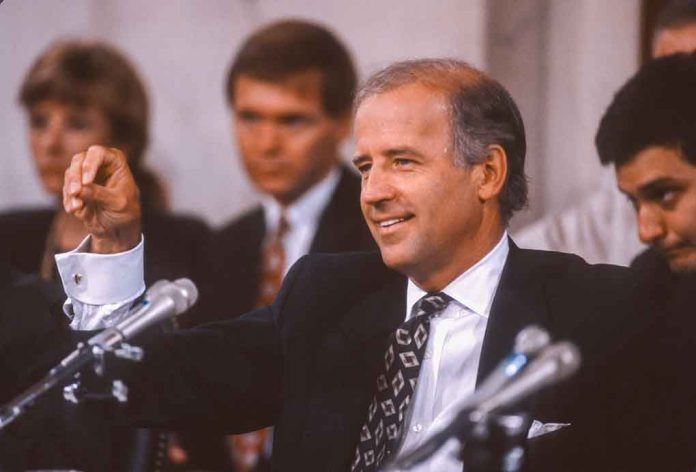 (WatchDogReport.org) – On March 8, the Parental Rights in Education bill, oddly dubbed the "Don't Say Gay" bill, passed the Florida Senate by a majority vote. During a briefing on March 9, a reporter asked White House Press Secretary Jen Psaki about the bill and President Joe Biden's past support for more restrictive legislation about homosexuality. Instead of addressing the president's past, Psaki sidestepped to attack the Florida proposal by calling it a "form of bullying."
.@NYPost's @StevenNelson10 to Psaki: "Regarding the Florida bill, in 1994…President Biden actually voted for a much broader restriction that banned federal funds from being used for 'the promotion of homosexuality as a positive lifestyle'…why did he do that?" pic.twitter.com/tZMBSMwy2l

— Curtis Houck (@CurtisHouck) March 9, 2022
Governor Ron DeSantis (R-FL) fully supports the piece of legislation, and is expected to sign the measure when it reaches his desk. Contrary to popular belief on the Left, the word gay isn't even in the bill targeted at children kindergarten through third grade. In fact, the effort aims to return such discussions back to the family and keep them out of the classroom.
Psaki took her criticisms even further by claiming the legislation discriminates against certain students, calling it "horrific."
However, proponents of the bill insist subjects like math, reading, and writing belong in schools, but gender discussions and those surrounding sexuality are inappropriate in that age group and setting. According to the governor, those talks should happen at home and be up to the discretion of parents.
Copyright 2022, WatchDogReport.org