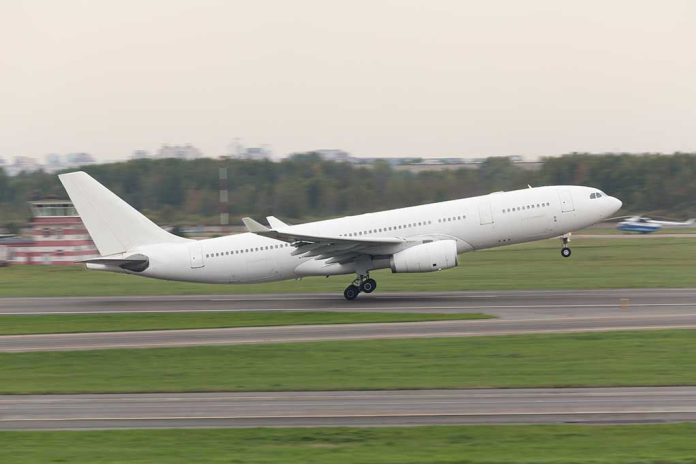 (WatchDogReport.org) – The border crisis is still raging nine months into President Joe Biden's presidency. Unaccompanied minors continue pouring into America and the administration is reportedly sending the migrants to other parts of the country. Yet, officials seem uncomfortable talking about that.
On Tuesday, October 19, White House Press Secretary Jen Psaki got downright combative when Fox News' Peter Doocy asked her a question about the immigrants. After reports surfaced revealing the administration sent migrants to Florida and New York, the reporter asked why the administration is flying thousands of minors around the country "in the middle of the night."
DOOCY: "Why is the administration flying thousands of migrants from the border to Florida and New York in the middle of the night?"@PressSec: "I'm not sure that's in the middle of the night…we are talking about early flights, earlier than you might like to take a flight." pic.twitter.com/ZVeYxcdQ8y

— Townhall.com (@townhallcom) October 19, 2021
Psaki said the flights weren't happening in the middle of the night. Doocy pointed out that the migrants were being flown to different parts of the country at "2:30 a.m., 4:29 a.m. — very early in the morning." The press secretary laughed and said the flights were early and that the US had a "legal responsibility" to move the kids.
After the unaccompanied minors land in New York, they're bussed to other locations. It seems odd that the government would wake kids up so early (or late at night) to have them travel across the country. If there's nothing wrong with the migrant flights, why is the administration doing it under the cover of darkness?
Copyright 2021, WatchDogReport.org