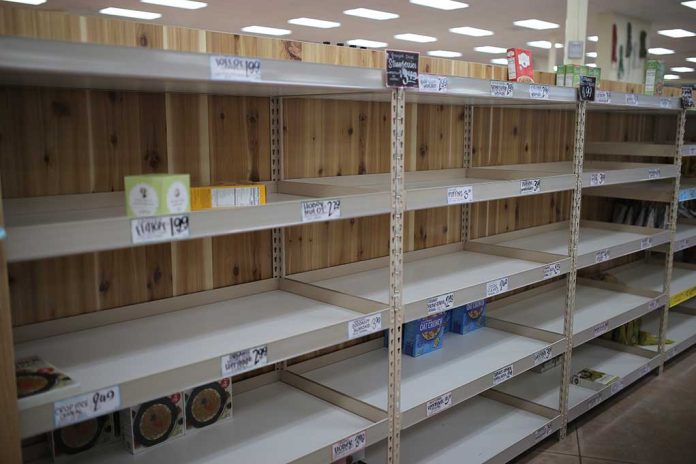 (WatchDogReport.org) – The global supply chain has been under a lot of pressure since the beginning of the pandemic. There have been trucker shortages, COVID-19 restrictions, cyberattacks, factory closures, and other issues threatening the delivery of goods. Treasury Secretary Janet Yellen is now warning the shortages could continue.
During the October 12 edition of "CBS News", Yellen warned there could continue to be "isolated shortages of goods and services in the coming months." She explained that the US economy is recovering, so it could add to the supply chain issues.
Treasury Secretary Janet Yellen expects increased prices at grocery stores, restaurants and elsewhere to eventually ease up once supply chain issues are resolved.

— WJZ | CBS Baltimore (@wjz) October 13, 2021
A day after Yellen's interview, President Joe Biden announced a plan to help increase the flow of goods throughout the US. The Port of Los Angeles is expanding its hours of operation to 24 hours a day, 7 days a week. The decision to expand the hours came after the Port of Long Beach did the same thing. The two California ports are responsible for 40% of the goods that enter the US.
Companies like Walmart, FedEx, and UPS are also extending the hours to ease the bottleneck. Although the Biden administration is hoping the problems with the supply chain will be better by Christmas, experts believe it's too snarled for that. Time will tell if Biden's plans are going to work.
Copyright 2021, WatchDogReport.org