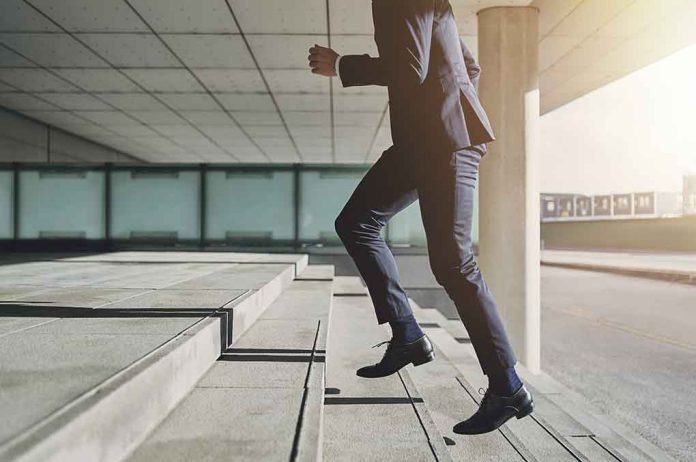 (WatchDogReport.org) – On February 8, the New York Intelligencer announced the board of directors at Project Veritas placed the company's founder and chairman, James O'Keefe, on paid leave. At the time, a spokesperson for the company simply said the board was evaluating the "best path forward" for the organization. Weeks later, reporter Neil McCabe revealed O'Keefe formally stepped down from his position with the company.
Exclusive: @JamesOKeefeIII, my friend and former boss at @Project_Veritas, just read his resignation letter to his former team and board members at their Mamaroneck, N.Y. headquarters. James will make his own way—as he always has before. @OANN pic.twitter.com/knOqtFTw7e

— ReporterMcCabe (@NeilWMcCabe2) February 20, 2023
On March 15, the Daily Caller reported that the former Project Veritas CEO announced he was launching another company — O'Keefe Media Group. He promised to use the new company to amass an "army of investigators" that will report the truth. O'Keefe expects the group to be up and running by Independence Day this year. In his video announcement, the entrepreneur declared those who ousted him "awakened the sleeping giant" and that his new company would "never be shut down."
O'Keefe said those still in his corner include some of the best journalists in the world who are willing to "expose corruption." He called for people to support him by investing in his media group as a founding member. The site also offers early-bird subscriptions.
We are here to empower citizens through journalism. Subscribe & join us today! https://t.co/ycJ5DodrsK pic.twitter.com/RwefvTHcnv

— O'Keefe Media Group (@OKeefeMedia) March 15, 2023
According to the Daily Caller, O'Keefe was removed from the company by the board because he was "outright cruel" to staff members, and they weren't happy with his management of the organization.
In November 2021, the FBI executed search warrants at the former CEO's home and a couple of his colleagues while investigating Ashley Biden's stolen diary in 2020. Project Veritas purchased the items and could have published the contents of the book — but didn't. In August 2022, POLITICO reported two Florida residents pleaded guilty to conspiracy charges, admitting they trafficked Biden's stolen diary and other personal belongings.
The O'Keefe Media Group aims to continue O'Keefe's former vision for Project Veritas — exposing the truth, whatever it may be.
Copyright 2023, WatchDogReport.org