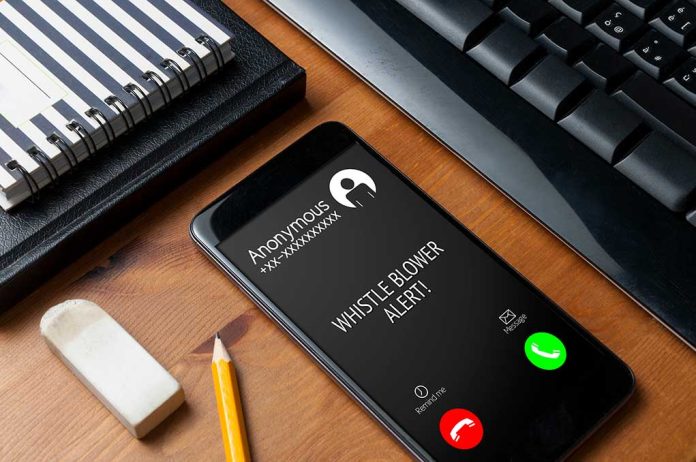 (WatchDogReport.org) – IRS whistleblower Gary Shapley reaffirmed during a June 28 interview on Fox News his claims that the Justice Department gave Hunter Biden "special treatment." Shapley alleged that prosecutors put a probe into Hunter's finances "on the back burner" as the 2020 presidential election approached. He even claimed that U.S. Attorney David Weiss said privately that he wasn't pulling the strings as he wasn't in charge of the probe.
The whistleblower told Fox News he was in a meeting with Weiss last fall, noting that the attorney allegedly told him he wasn't "calling the shots." Shapley said he asked Weiss to repeat those words as he knew that was an important "fact," and he needed to understand it perfectly. The IRS whistleblower also told host Bret Baier he not only remembers the meeting but also documented it.
On June 21, the Congress' Ways and Means Committee released testimony from two whistleblowers from the IRS who alleged DoJ officials obstructed Weiss' tax evasion probe against Hunter. The whistleblowers formally accused these officials of making efforts "to limit" questionings related to US President Joe Biden as part of the probe against his son. They added that decisions, in this case, seemed to be heavily influenced "by politics."
Shapley, one of these two whistleblowers, has been public with his accusations that officials of the DoJ even "slow-walked" this case. In the Fox News interview, he claimed prosecutors refused to execute two search warrants in properties connected with the president.
The whistleblower added that the IRS drafted "an affidavit" to execute these warrants between April and June 2020 in "different locations." He pointed out that while prosecutors said that "probable cause" was achieved, they started to get cold feet as the presidential election approached.
Finally, Shapley told Baier that serious felony charges against President Biden "were left on the table." He revealed some of these charges included filing a false return for 2019 and tax evasion in 2014.
Copyright 2023, WatchDogReport.org