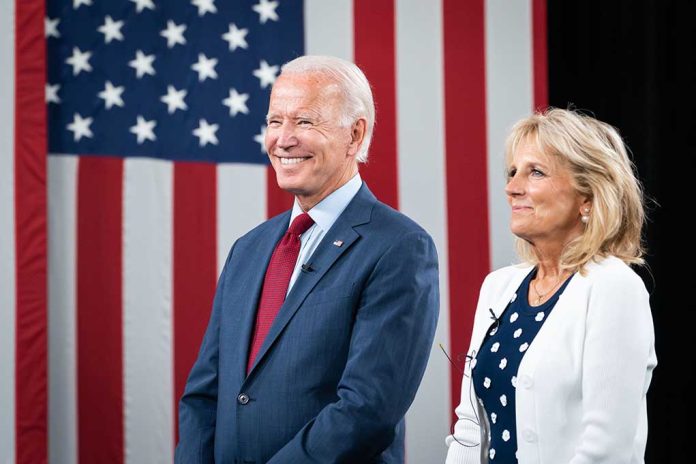 (WatchDogReport.org) – On January 20, Donald Trump's first term as US president ended. Before this, one of America's most dangerous enemies expressed excitement over the fact that Joe Biden was taking over.
Iranian President Attacks Trump
On Wednesday morning, Iranian President Hassan Rouhani released a statement to PressTV, a state media outlet, verbally attacking Trump. He said the "outgoing American president" committed an act of terrorism when he assassinated Lieutenant General Qassem Soleimani in 2020. The Iranian leader said he'd never seen a US president "explicitly announce" they'd done something like that before.
Rouhani went on to call Trump a "stupid terrorist" and seemed to celebrate what he called the "end of the political life of the individual who violated international law" for four years.
Ironically, Rouhani managed to completely ignore that his country is the largest state sponsor of terrorism, in the world. The general who the US took out was responsible for killing innocent Americans, and Trump was proud of wiping the murderer off of the face of the Earth. That's because he always put America first.
Biden's Presidency
Rouhani said he thinks the US is going to work with Iran now that Trump is gone. This is something Biden said on the campaign trail. He wants to re-enter into an agreement with the hostile Islamic nation. It's hard to imagine he'd have the support on either side of the aisle to do that, especially given the fact that Iran has repeatedly threatened America over the last couple of months — and as recently as January 2.
The other thing to note is that the Iranian president is sadly mistaken if he truly believes Trump's political career is over. It seems to us like he's just getting started.
The Iranian leader's celebration of the end of Trump's first term and his apparent embrace of Biden is very concerning. Why does he think the new US president is going to stand behind him?
Copyright 2021, WatchDogReport.org