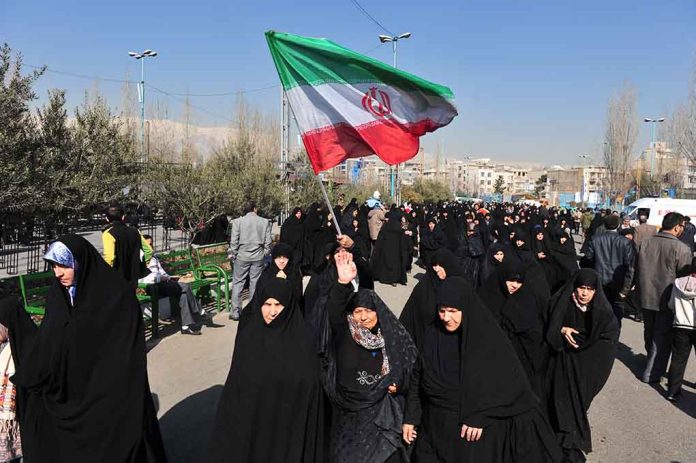 Iran Supreme Leader's Family Member Arrested
(WatchDogReport.org) – The death of one young woman inside the Islamic Republic of Iran has sparked nationwide protests that the ruling regime has tried to put down, frequently by force. Now, the unrest is hitting close to home for Iran's leadership. Farideh Moradkhani is the maternal niece of Supreme Leader Ayatollah Ali Khamenei, and reports indicate the country's secret police have taken her into custody.
Opposing the Ayatollah
Moradkhani recorded a video, which her brother posted, where she's calling on governments around the world to cut the country's regime off, essentially making it more of a pariah than it already is. She made an impassioned plea asking for those watching the events happening throughout Iran to do more than impose "ridiculous and laughable sanctions [while also cutting] multi-billion dollar [sic] deals" behind the scenes.
The Middle East Media Research Institute (MEMRI) provided a transcript of Moradkhani's words in which she called her uncle's rule a "murderous, child-killing regime." She compared what's going on in Iran to what the world saw in the Axis countries of World War II of Adolf Hitler and Benito Mussolini. She also mentioned the more recent examples of Muammar Gaddafi and Saddam Hussein.
All in the Family
According to an archived article in the LA Times from 1985, Moradkhani's father, Sheik Ali Tehrani, opposed the Islamic Republic set up by Ayatollah Ruhollah Khomeini, and he fled to Iraq (which was in the midst of a brutal war with Iran), where he gained political asylum. A story by the Associated Press dated December 19, 1995, indicates the Sheik had returned to his homeland, where he stood trial for collaborating with the enemy and was sentenced to 20 years in prison.
Moradkhani has followed in her father's footsteps when it comes to protesting the brutality of the Iranian dictatorship, and this is not the first time she's been imprisoned. On January 13, 2022, she was allegedly arrested by intelligence agents and held in solitary confinement for at least three months, but details on how and why she was released are not available.
The Spark That Lit This Fire
On September 13, Mahsa Amini, a 22-year-old woman, stepped from a train station onto the streets of Tehran, where Iran's morality police immediately set upon her for not properly wearing her hijab and ensuring that only her eyes were visible. Anonymous witnesses claimed they saw her being beaten in the back of the police van. In contrast, authorities claim she collapsed from a pre-existing condition brought on by the stress of the situation.
Either way, the end result is the same, Amini spent the next several days in a coma until she eventually died. This caused outrage across the nation and, in fact, the world; however, another woman has recently found herself in prison for having the courage to say, "help!"
Copyright 2022, WatchDogReport.org