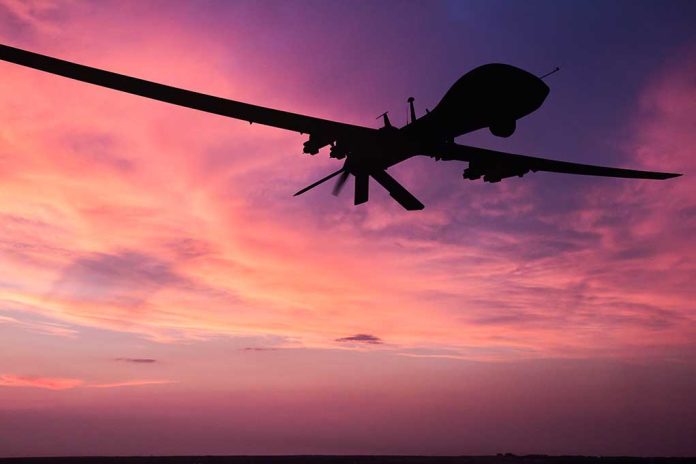 (WatchDogReport.org) – Drones have gained popularity as an offensive weapon over the last few years. Those who operate unmanned aerial vehicles (UAVs) can remain at a safe distance, arm the drone with explosives or other ammunition, and send it in to carry out the intended deed. Recently, Iran was on the receiving end of such an attack, and reports say the perpetrator was likely within the country at the time.
On January 28, The Wall Street Journal reported that three drones targeted an ammunition factory in Isfahan. Iranian officials said its air defenses intercepted and destroyed one of the devices, but the two others hit the facility, causing minor damage. Iran believes Israel and its Western allies perpetrated the attack. The WSJ appeared to confirm at least Israel's hand, citing the words of an unnamed US official who pointed the finger at Israel. Nobody has come forward to claim responsibility.
Israel carried out a clandestine drone strike targeting a defense compound in Iran as Jerusalem and Washington seek new ways to contain Tehran: https://t.co/idQ01PzXoH w/@glubold @benoitfaucon @dov

— Dion Nissenbaum (@DionNissenbaum) January 29, 2023
According to Best Reviews, basic-model quadcopters typically have a short range between the controller and UAV of between 150 and 300 feet, whereas more advanced models can reach miles, meaning the person carrying out the mission was likely nearby. Israel has reportedly been trying to stop Iran from obtaining nuclear weapons, and the latest attack, if perpetrated by the country, could be part of that assumed mission.
The Guardian reported there has been a shadow war occurring between Iran and Israel for the last few years rife with supposed sabotage, attacks, and assassinations. The outlet reported, however, that the Jerusalem Post stated Israel isn't the only country that has the ability to carry out such a task.
The Pentagon was quick to state it had no hand in the recent drone attack but didn't want to elaborate further. Israel, on the other hand, has admitted to several previous attacks against Iran in order to stop it from transferring weapons to militants in other countries.
Copyright 2023, WatchDogReport.org