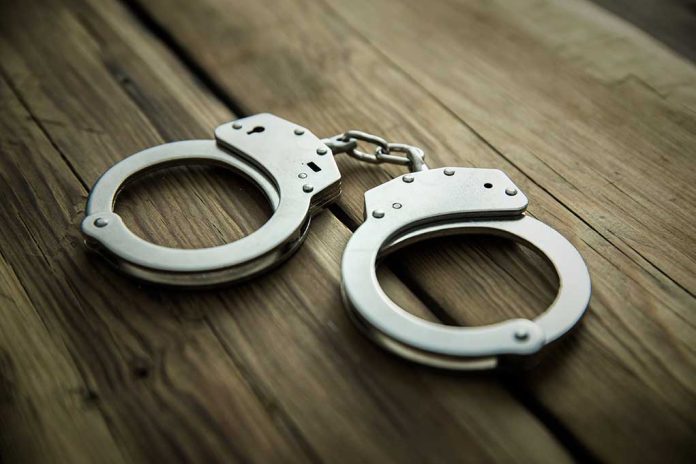 (WatchDogReport.org) – An activist investor was removed from Berkshire Hathaway's annual shareholder meeting on Saturday and placed under arrest after he called for the removal of CEO Warren Buffett over his support for the Bill & Melinda Gates Foundation, the Daily Signal reported.
Peter Flaherty, the chairman of the corporate watchdog group the National Legal and Policy Center, was arrested and charged with criminal trespassing by Omaha police on Saturday after he brought up the recent Wall Street Journal report that revealed that Bill Gates met with convicted pedophile Jeffrey Epstein after his 2008 conviction.
During Saturday's shareholder meeting, Flaherty's group sponsored a proposal to oust Buffett from the company. During the meeting, Flaherty defended the proposal arguing that removing Buffett would enable the company to separate itself from his "personal political activities," including his support for the Bill & Melinda Gates Foundation.
He argued that the Gates Foundation funds gender politics, defunding the police, and critical race theory. Sarcastically noting that Gates says he cares about children, Flaherty brought up the reports that Gates met with Epstein even after he was convicted of soliciting an underage girl, prompting boos from several in the meeting.
About a minute into Flaherty's allotted 3-minute tirade, he was interrupted by a Berkshire Hathway employee, and his microphone was shut off. Two security officers approached Flaherty and told him that if he continued, he would be arrested. He said he would leave once he finished his statement.
An Omaha police officer then arrested Flaherty and escorted him out of the building. He was transported to Omaha's Douglas County Correctional Center, where he was charged with criminal trespass.
Flaherty told the Daily Signal that in the 19 years that he's been involved in "shareholder activism," he has never had his microphone cut or been arrested. He said mentioning Jeffrey Epstein must be "the third rail of billionaire politics."
Copyright 2023, WatchDogReport.org