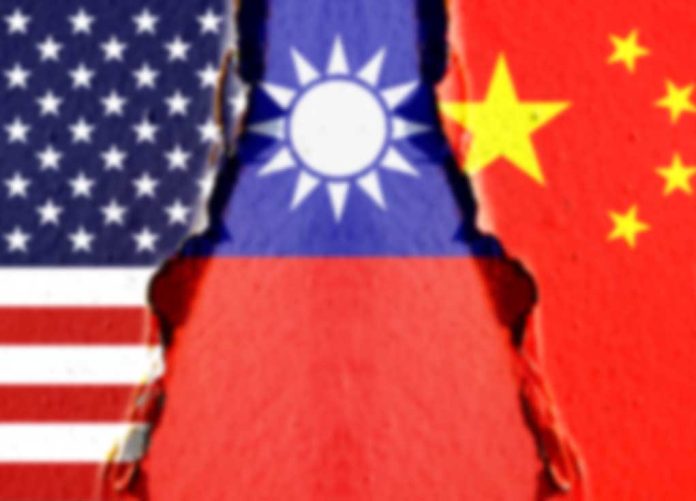 (WatchDogReport.org) – Former President Donald Trump showed off his foreign policy chops on February 22, during an interview with popular radio personalities Clay Travis and Buck Sexton. Trump talked about the Russia-Ukraine crisis before turning his attention to a situation he says is just as pressing: China and its looming shadow over Taiwan.
Trump made the point clear that Chinese President Xi Jinping and Russian President Vladimir Putin are birds of a feather, using the term "Twin Sisters." He's sure that Xi is watching intently, waiting to see how the world responds before taking action.
"By the way, China's going to be next": Trump says Putin and Xi are "twin sisters" and China will "absolutely" invade Taiwan. https://t.co/UsMndBhfw2 pic.twitter.com/CskzMxgnUl

— Newsmax (@newsmax) February 24, 2022
Trump predicts Xi will use the Chinese military to take Taiwan. Xi "wants it very badly," according to the former president. In October 2021, the Chinese leader made it clear in a speech that "reunification" with Taiwan "definitely will be realized."
Trump told his interviewers that neither Putin nor Xi would have made any moves of this kind on his watch. They "would have never done it," the former president said confidently.
Taiwan, an island nation separated from China by a mere 80 miles of ocean, has been dealing with Chinese military operations in its airspace for quite some time. The notion that China would choose now to strike may not be too far off base. According to Representative Michael McCaul (R-TX), our adversaries are watching very closely how President Joe Biden responds.
Copyright 2022, WatchDogReport.org