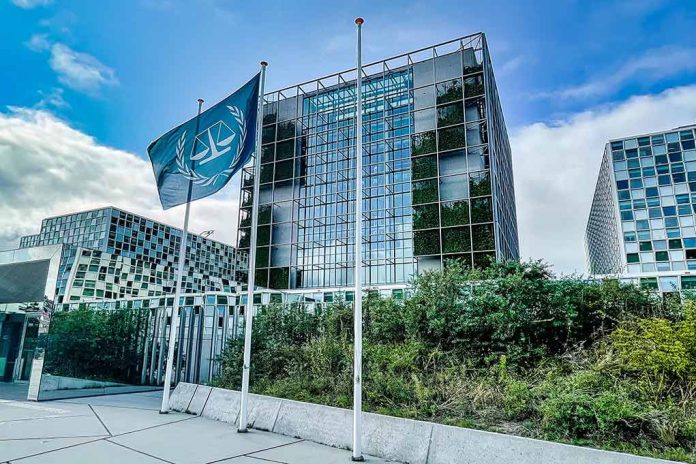 (WatchDogReport.org) – According to a New York Times report, US President Joe Biden tasked his team with providing proof of Russian war crimes in its invasion of Ukraine to the International Criminal Court. The newspaper pointed out this was a move that went against the Pentagon's recommendation, as it represents a significant shift in the White House's policy toward the tribunal.
A Biden administration official confirmed to the Times that the White House briefed all lawmakers on this decision. However, the person said that the Biden administration hasn't publicly announced the handover of these documents.
In a statement, senators Lindsey Graham and Dick Durbin said they were "pleased" that the Biden administration is supporting the International Criminal Court's investigation against Russia. The newspaper pointed out that both senators have been prominent supporters in their parties of the evidence transfer.
As reported by Politico, the United States never signed the Rome Statute to gain membership in the international tribunal. Given this situation, Washington isn't subject to the criminal court's jurisdiction. The media outlet pointed out that Democrats and Republicans agreed in 1998 to deny cooperation with the tribunal to prevent it from investigating the actions of American troops at war.
Despite this, the relationship between the International Criminal Court and the United States seems to have changed as Washington promised Kyiv to hold Moscow accountable. Lawmakers from both parties urged the Biden administration to share any evidence it has, showing a change in bipartisan attitudes toward the tribunal.
Politico also noted that the Department of Justice and the State Department favored taking this step with the court. A state official who spoke on condition of anonymity told the media outlet that many members of the State Department feel uncomfortable with the US' "allergy" to the tribunal.
As reported by the Times, US officials allegedly have intelligence about war crimes committed by Russian troops in Ukraine. These include the illegal detention of thousands of children in Crimea and Russian camp "integration programs."
Copyright 2023, WatchDogReport.org