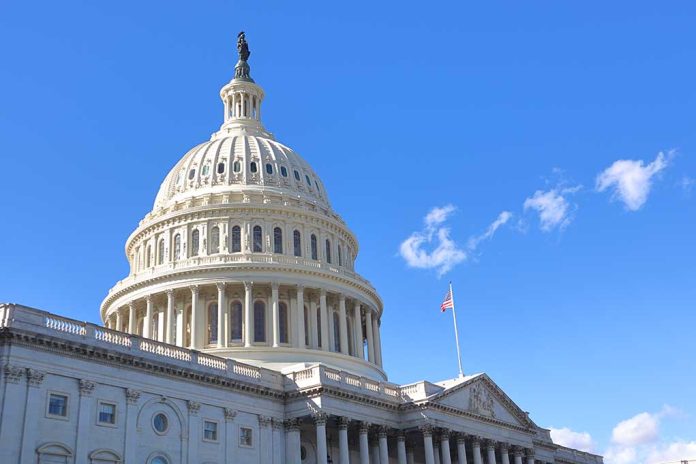 (WatchDogReport.org) – In the fall of 2021, Pew Research released a report they compiled about several different countries and the issue of diversity. The study showed that 90% of those surveyed said there are conflicts between Republicans and Democrats, making the United States one of the most divided nations in the poll. One congresswoman got a taste of that separation while trying to enjoy a nice dinner.
On February 27, Fox News reported Representative Marjorie Taylor Greene (R-GA) was out at a restaurant with her staff when a woman and her son approached the lawmaker's table — yelling. Although the Georgia legislator didn't elaborate on why the pair was upset, she tweeted about the incident, calling them "demons." Greene said the woman was "insane," and they were both "out of control."
The Peach State rep said having different political views used to be acceptable in society, but not anymore. Greene ended her post by saying, "Our country is gone."
I was attacked in a restaurant tonight by an insane women and screamed at by her adult son.

They had no respect for the restaurant or the staff or the other people dining or people like me who simply have different political views.

They are self righteous, insane, and… https://t.co/cJWLIAKiyp

— Marjorie Taylor Greene 🇺🇸 (@mtgreenee) February 28, 2023
Some responded to the legislator's announcement, saying the public is learning how to treat others from her example. One Twitter user posted pictures of Greene yelling during President Joe Biden's State of the Union address as proof. Another person worried about the congresswoman's safety.
According to Fox News, this isn't the first time the Georgia legislator has faced controversy from the public. In March 2022, a man who left threatening messages for Greene, Joseph Morelli, pleaded guilty in federal court. A couple of months later, authorities had to increase security for sitting Supreme Court justices after someone leaked the unofficial Roe v. Wade opinion, sending shockwaves through the nation.
Several other instances point to a politically divided country, including the events of January 6 and the seemingly ongoing gridlock in Congress. Perhaps the incident with Greene is a small sign of a larger problem in America.
Copyright 2023, WatchDogReport.org