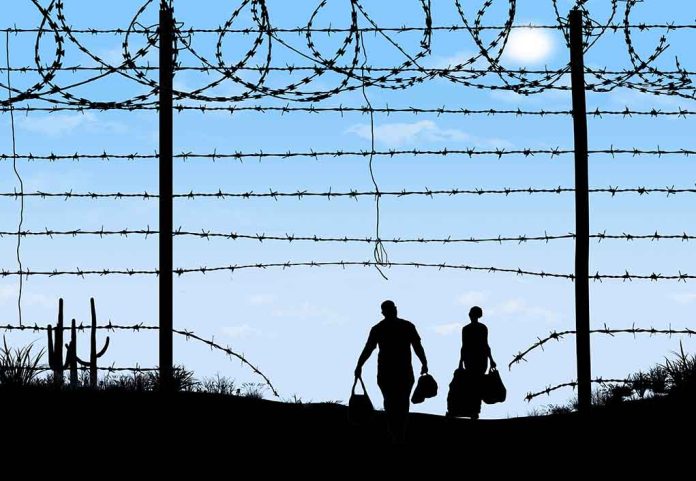 (WatchDogReport.org) – It may shock you to find out that there's a "charitable foundation" out there handing free money to illegal immigrants. The Kellogg's Foundation, well known for supporting leftist causes, will hand $500 per month for one year to over 300 families in New Mexico.
The foundation has a very specific set of rules, one of which is all those applying for aid must either be "undocumented," or part of a "mixed-status immigrant family." Recipients will receive either direct deposits or prepaid cards, and can use the money for whatever they want.
A spokesman for UpTogether, another leftist organization that partners with The Kellogg Foundation for this fund, insisted that families who are allowed to use assistance money however they see fit consistently make good choices and show responsibility, according to the organization's observations.
A New Mexico pilot program provides 330 families of illegal immigrants a "Guaranteed Basic Income" of $500 per month for a year and is funded by the W.K. Kellogg Foundation and Up Together. https://t.co/jhrZTNKe94 pic.twitter.com/EDdclqXLhV

— Newsmax (@newsmax) February 9, 2022
UpTogether says they're helping these families because they didn't qualify for any kind of stimulus payment or other financial aid. Because these noncitizens were unable to obtain U.S. tax dollars from U.S. citizens, the foundation will help to sustain these migrants — who apparently are not working or earning an income — in the United States by offering money that can be used on anything they want to purchase.
When American citizens are still suffering the financial effects of the draconian restrictions, is it really acceptable for companies to hand out money to illegal migrants over struggling Americans?
Copyright 2022, WatchDogReport.org