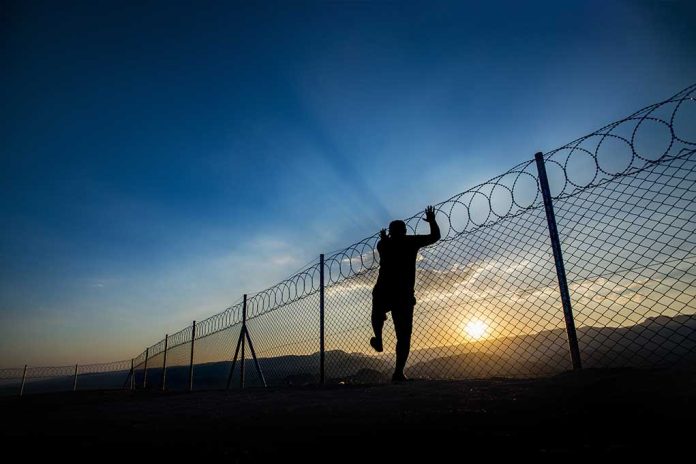 (WatchDogReport.org) – President Joe Biden's changes to the Department of Immigration and Customs Enforcement (ICE) have already been scrutinized a great deal. Now, they're under even more fire from GOP lawmakers after a Venezuelan man on the terrorist watch list was released into the general public.
Issam Bazzi, along with his wife and daughter, entered the United States illegally and surrendered themselves to border patrol agents. Venezuelan nationals are on the list of people who may apply for asylum if they were in the country before March 9, 2021. The suspect was not — and he was released, lending further anger to the situation.
"GOP congressmembers wrote that Jackson Lee 'must immediately' hold a hearing to 'investigate the recent reports that @ICEgov released an illegal alien with ties to terrorism from custody because he might catch COVID-19 in a detention facility.'"
https://t.co/5b6hlsV6xh

— NumbersUSA (@NumbersUSA) February 17, 2022
To make matters worse, Bazzi is on the terrorist watch list. Andrew Arena, former chief of international terrorism operations for the FBI, said this seems to be part of a kinder, softer approach on border security that "doesn't make much sense." The DOJ says there may have been a breakdown in communication between agencies, but that's hardly an excuse.
What's not being said is what's being done about it, and why. One of the reasons Bazzi was detained was the possibility that he's a flight risk, yet he was reportedly released because of an increased risk of COVID-19 complications due to being overweight. For that reason, he and his family are off to Dearborn, Michigan; they've promised to show up for their hearing in March.
Copyright 2022, WatchDogReport.org