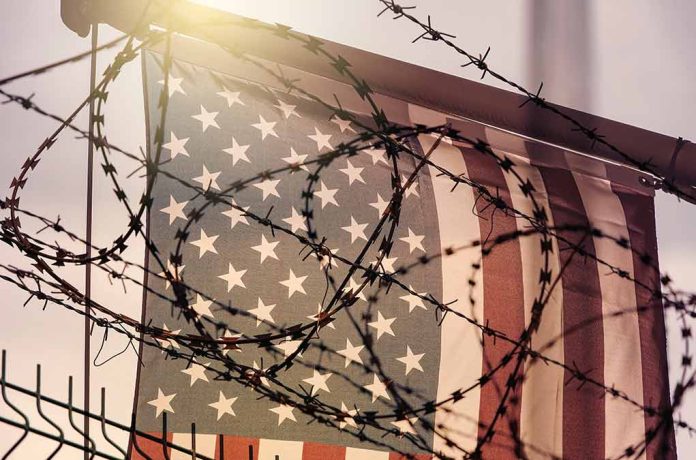 (WatchDogReport.org) – According to government statistics, US authorities along the border with Mexico processed 183,503 migrants in July, as illegal crossings spiked by 33 percent. This situation takes place after illegal crossings were at their lowest levels in two years back in June.
The statistics revealed by the Biden administration show that US Border Patrol agents apprehended 132,652 migrants who illegally entered the country in July at locations other than official ports of entry. Additionally, 50,851 migrants were processed by American immigration authorities at legal ports of entry. Reports pointed out this represents a record high. They noted this happened under a system that allows every asylum seeker in Mexico to use an app to request appointments to enter the country formally.
The most significant surge in illegal border crossings occurred within the Tucson sector of the US Border Patrol. This remote and extensive area spans across the majority of Arizona's border with Mexico, encompassing sections of the Sonoran Desert, where temperatures have been extremely high this summer. The US Border Patrol recorded an unprecedented record of almost 40,000 apprehensions within this sector in July.
Border Patrol apprehensions increased across numerous demographics in July, with a significant rise among families with children. This population represents major operational complexities for US officials because of the legal restrictions related to the custody of minors. The statistics also showed that, during that same period, Border Patrol agents processed over 60,000 migrant parents and children that were traveling together, surpassing the total count from June by almost twofold.
During a press conference, a Customs and Border Protection agent told reporters that smugglers were the main reason for the increase in illegal crossings along Arizona's border. The official also stated that the recent influx in the Tucson sector wasn't only concerning but also "particularly challenging." Finally, he recognized that the Border Patrol has noted a major spike in the number of distressed migrants in the area.
Copyright 2023, WatchDogReport.org