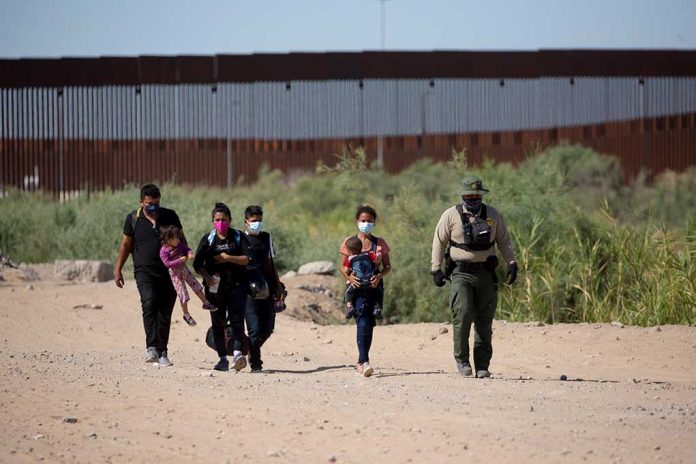 ICE Releases DAMNING Data Exposing Biden's Border Policies
(WatchDogReport.org) – President Joe Biden's administration often takes criticism for its immigration policies. The open border approach, which brought swarms of immigrants to our borders last year, is seemingly unpopular in states that actually have to deal with it. To aggravate the issue further, the president has also deported fewer criminals than his predecessor, former President Donald Trump, did, even at the height of the pandemic.
ICE Data Reveal Sharp Drop in Deportations Under Biden | https://t.co/dKoTgGkb0a https://t.co/tBuKG6NuAA via @Newsmax

— Jeff H Reynolds – Outspoken Texas Conservative (@JeffHReynolds) May 23, 2022
In fiscal year 2021, the federal government deported fewer than 60,000 people, according to an Immigrations and Customs Enforcement (ICE) report obtained by the Center for Immigration Studies. There's a distinct decline in deportations from 2019 to 2020, largely due to pandemic-related restrictions. About 185,000 criminals were removed from the country in 2020, meaning that even with record numbers of illegals coming to our shores, roughly one-third of the expulsions that happened under Trump (during a pandemic) happened under Biden last year.
The expulsions listed in the report are for two separate classes: convicted criminals and aggravated felons. Their crimes include homicide, human trafficking, dangerous drug use, or sale, sexual assault, and kidnapping. Of all removals, more than half were "interior," meaning those people were already here and convicted rather than caught at the border.
Along with the revelation that the administration is letting more in and sending fewer out, Biden is also looking to end Title 42, which allows border patrol agents to expel illegals for safety purposes.
Copyright 2022, WatchDogReport.org