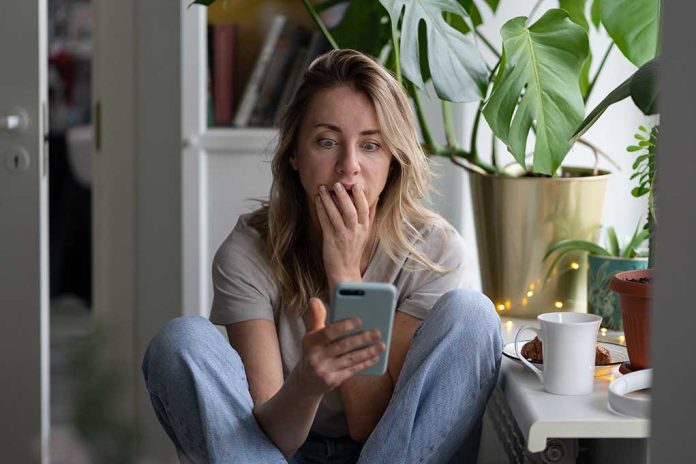 (WatchDogReport.org) – Lindsay Shiver, an Alabama beauty queen and wife to former Auburn football player Robert Shiver, was granted bail in the Bahamas after being arrested for allegedly planning to have her husband killed. Lindsay was arrested along with two male accomplices on July 21, 2023, after Bahamian police found evidence the three were involved in planning to have Robert Shiver murdered.
Proof of a murder-for-hire plot was discovered while police investigated a possible burglary. The two males arrested along with Lindsay were Terrance Bethel, Lindsay's alleged lover, and Faron Newbold, who is suspected of being the hitman hired to kill Robert Shiver.
Robert and Lindsay are in the middle of a nasty divorce involving the custody of their three children, their mansion in Georgia, and a private jet. Robert filed for divorce, stating adultery as the reason. He believes Lindsay and Bethel began an affair while Lindsay was visiting the Shiver vacation home in the Bahamas. Lindsay denies this claim and states her relationship with Robert had been abusive.
When Lindsay Shiver, Bethel, and Newbold were arrested, they were initially denied bail. Prosecutors notified Robert Shiver of the murder-for-hire plot naming him as the target. After speaking with Robert, prosecutors no longer objected to the three being released on bail.
Lindsay's bail was set at $100,000. The bail for Bethel and Newbold was set at $20,000 each. As of Wednesday, August 3, 2023, the three had not made bail and were still being held at the Fox Hill Prison in Nassau. If they eventually make bail, they will be required to wear ankle bracelets.
Lindsay will be required to stay at her family vacation home, while Bethel and Newport will be ordered to remain in the tourist area and to check in at the Marsh Harbour Police Station at least three times weekly. The three will not be allowed to travel and have been banned from contacting Robert Shiver.
Copyright 2023, WatchDogReport.org