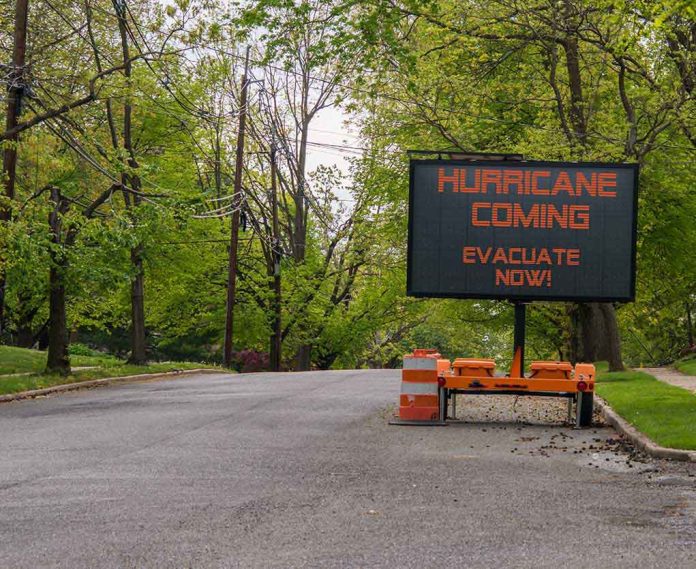 JP Morgan CEO Predicts Financial HURRICANE
(WatchDogReport.org) – One of the nation's most influential finance experts, JP Morgan Chase CEO Jamie Dimon, sees the possibility of a storm of fiduciary circumstances that could dip the country into a recession. Speaking at a conference last week, Dimon laid out a recipe for disaster that he says has his company — as well as others — preparing for the worst:
JPMorgan CEO Jamie Dimon says there's a "hurricane" coming for the US economy and that "you better brace yourself" https://t.co/InCDVUx7Cz pic.twitter.com/LWFzjhxWR1

— Bloomberg (@business) June 1, 2022
Dimon says while everything may seem okay, there's a possible hurricane on the horizon. The Federal Reserve Bank's low-interest money, he says, creates opportunities and can help fight inflation. It can also turn the economy on its head at the drop of a hat if things go sideways.
On the other side of that coin, sustained supply chain issues across the globe, the price of oil affecting everything from international shipping to diesel for local carriers, and a slowdown in spending are all causes for concern. The stock market's recent volatility and the drop in tech stocks are solid indicators that trouble could be on the horizon.
Dimon says JP Morgan Chase will be taking all of this information into account on its balance sheets as it looks toward the future. He notes that his company will be very conservative moving forward, which he believes is in the best interest of its clients. If other finance giants follow suit, a top-down crunch could add fuel to the fire. The CEO's best advice is to batten down the hatches and be prepared — the US economy may want to brace itself for a direct hit.
Copyright 2022, WatchDogReport.org