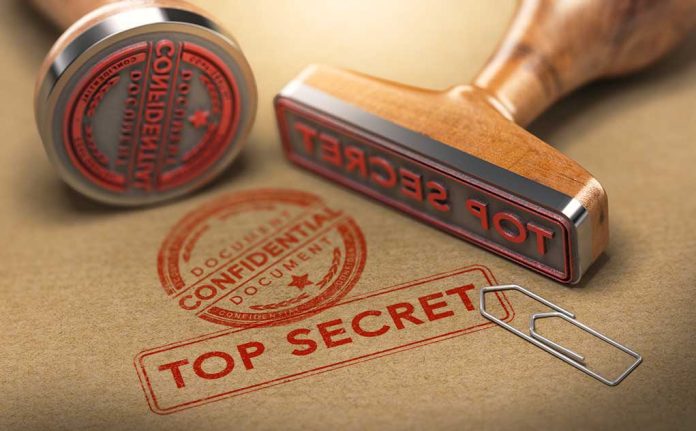 (WatchDogReport.org) – President Joe Biden, his son Hunter, his abandoned laptop, Ukraine, and China have been intertwined in the news since the New York Post broke the story on October 14, 2020. The whole matter was promptly ignored by the mainstream media to presumably keep former President Donald Trump from winning reelection in November of that year. Now, the world is finding out that when the current POTUS finished up his time as VP and left the White House, an unknown number of classified documents left with him.
More Chinese connections to the Bidens? I'm shocked. https://t.co/OlsXsFiZb4

— @Matthew Betley 🇺🇸 (@MatthewBetley) January 12, 2023
The first of the classified documents in the possession of now-President Biden was found at his Penn Biden Center for Diplomacy and Global Engagement think tank in Washington, DC, back in November. Another batch was located at his home in Wilmington, Delaware, in a garage storage area; one document was found inside in his personal library.
Upon further investigation, five additional classified documents were found mingled with other paperwork in his office. Hunter Biden lived in this house and, presuming he would have had free access to the attached garage as a resident, he would've also had unfettered access to the papers.
The university where Joe Biden was a professor after his stint as vice president and is connected with his think tank has come under scrutiny for the large sum of money donated to them — to the tune of $77 million — from China in the years 2014-2020. The Washington Free Beacon had previously reported that "anonymous" donations from the Asian country increased dramatically after the opening of the Penn Biden Center, though none of the groups or people involved will pull back the curtain on the exact flow of currency that went into its founding.
The liberal press is desperately trying to draw a distinction between the continual exposure of classified materials in Biden's possession to those found with Trump. There is one major difference, but not the one they're trying to create: as president, Trump had the authority to declassify documents, a power not extended to the vice president.
Copyright 2023, WatchDogReport.org