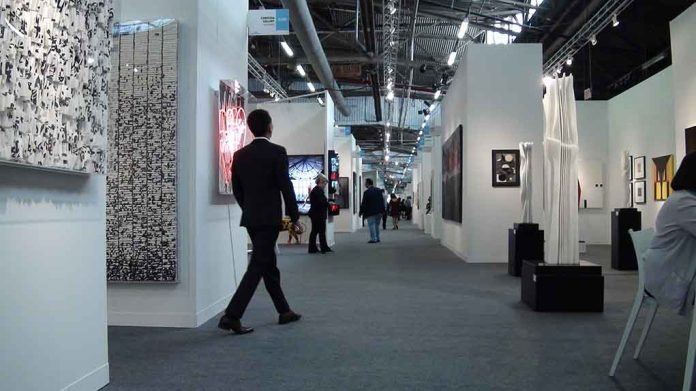 (WatchDogReport.org) – One of the strangest aspects of Hunter Biden's murky business dealings is his new career as a surprisingly well-paid painter. With anonymous buyers offering tens — or even hundreds — of thousands of dollars for works by a new artist, there are suspicions that what they're really paying for is access to Hunter's father, who just happens to be the president. The Bidens claim Hunter's art sales are completely legitimate, but now the dealer who actually handles them is refusing to provide vital information to a House committee.
Georges Bergès, the art dealer who sold Hunter Biden's paintings to anonymous buyers, failed to provide information by Monday's deadline to the House Oversight Committee, according to a report. https://t.co/uDHWKSHgqN

— NEWSMAX (@NEWSMAX) March 29, 2023
When Hunter Biden started selling artwork, he worked with the White House to set up a complicated and opaque scheme that, he said, would mean he and his father didn't know who'd paid up to $500,000 for his paintings. The sales were arranged through NYC gallery owner Georges Bergès, who would know who had bought them. On March 14, Representative James Comer (R-KY) ordered Bergès to hand over information the committee has been chasing for months, including the names of the buyers in an effort to seek full disclosure. Comer gave the dealer a two-week deadline, which expired on Monday — but Bergès still hasn't handed over the information.
Comer, who says he's "95% certain" that Hunter's paintings were sold to Chinese buyers, is threatening to subpoena Bergès if he doesn't cooperate; the response was a letter from the dealer's attorney. So far, the committee hasn't revealed what that letter says, but it's an ominous sign. If Bergès has nothing to hide, why won't he cooperate with the committee?
Hunter Biden has reportedly been paid millions of dollars by businesses linked to the Chinese Communist Party; Bergès has boasted about his own connections in China. Are Comer's fears about Chinese involvement in the art sales accurate? Bergès — and the Bidens — apparently don't want us to find out.
Copyright 2023, WatchDogReport.org