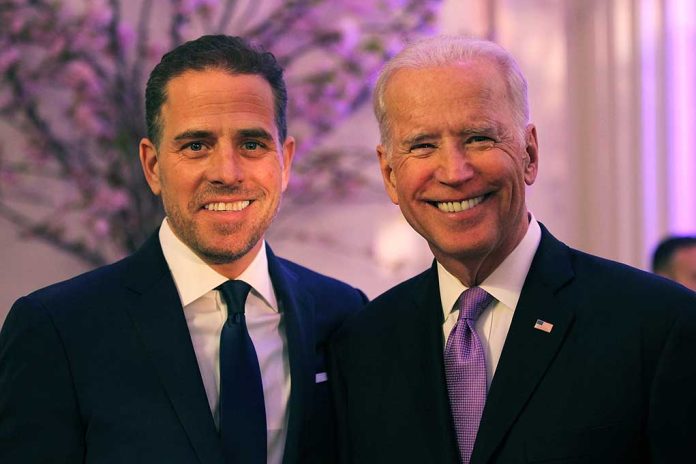 Hunter Biden CLINTON Messages Revealed
(WatchDogReport.org) – There's been a running joke (–ish?) for years about people meeting an untimely demise if they irritate former President Bill Clinton or former Secretary of State Hillary Clinton. Although, in 2016, talk radio show and podcast host Joe Messina did publish an article about more than two dozen people who could have been the fuel for that particular conspiracy theory fire. Now, one might understandably wonder if President Joe Biden's son Hunter's Secret Service protection detail will find themselves on high alert after some of his emails were recently made public.
EVEN HUNTER THOUGHT CLINTON GANG WAS CORRUPT: Hunter Biden ripped Bill Clinton as 'a–hole' who 'looks like s—,' said Clinton aides are 'greedy': Emails https://t.co/aQ3IrFfjZR #FoxNews

— Tom Fitton (@TomFitton) April 27, 2022
The electronic exchanges in question come from the younger Biden's infamous and mysterious laptop that was, at one time, an alt-Right fantasy, according to liberal news outlets, which have now been forced to eat the proverbial plate of crow. An email exchange between Hunter and two of his confidantes, published by Fox News, centers on a video clip of Bill Clinton in a confrontation with Black Lives Matter (BLM) activists at a Philadelphia stop along his wife's campaign trail for the White House in 2016.
After Bill blamed the controversial sentencing requirements in the 1994 Clinton Crime Bill on then-Senator Joe Biden, Hunter wrote, "What an a–hole" about the former president, adding, "he…looks like s—." Those comments would certainly not endear him to the former first couple, whether they're true or not.
One question remains. Could these comments irritate Hillary enough to go after his dad and declare her candidacy for the 2024 presidential election?
Copyright 2022, WatchDogReport.org