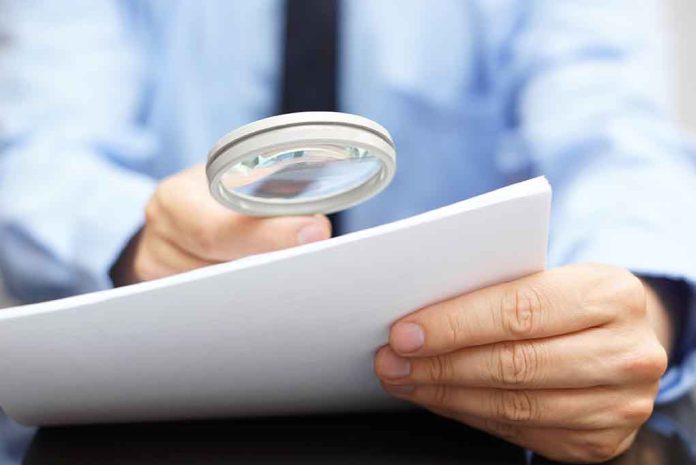 (WatchDogReport.org) – Hunter Biden has been the center of much controversy over the years, mostly concerning his alleged laptop and questionable business dealings. Now, the president's son has another investigation coming his way, and it has to do with the artwork he sells to the public.
On January 25, House Committee on Oversight and Accountability Chairman James Comer (R-KY) announced he wanted to know who was buying the younger Biden's artwork. The legislator reached out to the owner of Georges Bergès Gallery for information. In addition to the purchaser identities, Comer wants access to any communications between the gallery and the White House. He noted the previous allegations against Hunter Biden and his ties to foreign entities as the reason for his inquiry.
The Gallery
The gallery is located on Broadway Street in New York City and is owned by Georges Bergès himself. The entity's social media page states the art hub is a place for emerging and already established creators alike from across the globe. According to Facebook, Bergès travels around the world to keep his finger on the pulse of what's going on in the art world so he can bring that feeling back to his gallery. The aim of the business is to attract a wide variety of art collectors. One of the artists featured at the establishment is none other than Hunter Biden.
The Letter
The Kentucky legislator stated in his letter that GOP members wrote to the gallery owner during the last Congress, but the request for information was reportedly ignored. As a result, Comer is again requesting documentation and an interview with Bergès. The chairman pointed out that the Committee on Oversight and Accountability is currently investigating the Biden family and the information about Hunter Biden's artwork sales is part of that body of work.
Comer stated that committee members have concerns about the sale price of the artist's pieces, which reportedly range between $55,000 and $225,000 apiece. The lawmaker then wrote an extensive list of documents he wanted from the gallery owner by February 8. The committee chair is also requesting Bergès schedule an interview before the 15th.
Other Inquiries into Hunter
Hunter Biden's artwork is just the latest in a long line of investigations into his business dealings and financial matters. Fox News reported he has been the subject of federal probes for going on five years now. Those involve queries into the contents of his laptop, alleged financial dealings with foreign entities, and "tax affairs." As of yet, the president's son has not been convicted of a crime, but the investigations have not concluded either.
Copyright 2023, WatchDogReport.org