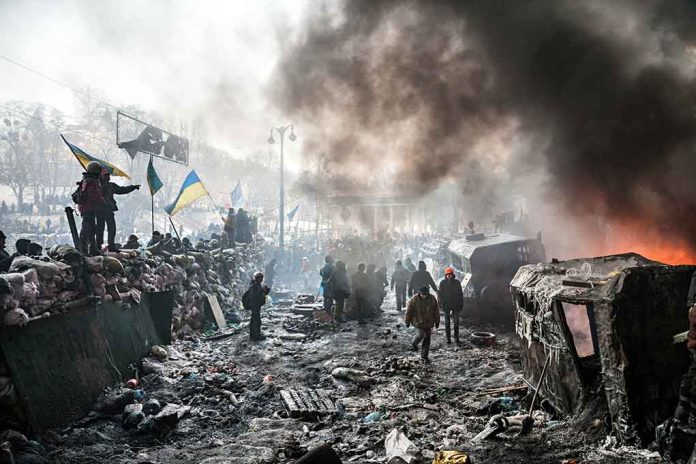 (WatchDogReport.org) – Back in February, Russian President Vladimir Putin launched an all-out offensive into the parts of Ukraine he didn't "annex" in 2014. Since then, much of the Western world has responded with money and munitions for Kyiv's efforts against the invaders, including a plan by the European Union (EU) to loan roughly €18 billion (~$18.8 billion) in 2023. However, it requires a unanimous vote by the governing council. Hungary's refusal effectively vetoes the measure.
The EU has been forced to seek an alternative solution to ensure Ukraine gets much-needed funds in January after the Hungarian government today blocked an agreement on an €18 billion aid package for Kyiv.https://t.co/SJoVSPhyMs

— POLITICOEurope (@POLITICOEurope) December 6, 2022
Hungarian Prime Minister (PM) Viktor Orban does not fit the mold of many of the more liberal countries' definition of a democratic leader. As a result, the EU has frozen or proposed entirely eliminating funding for his country. In his public statement, Orban proposed each member state provide what they think is appropriate, rather than the central agency providing it.
This has led some EU officials to conclude Budapest's objection is more of a ploy to free up money that has been blocked than anything else. For example, Lithuanian Finance Minister Gintare Skaiste called the attempt to tie Ukrainian aid to the release of any funds "immoral" while attending the bloc's economics and finance ministers' meeting, according to Reuters.
Other officials in attendance at those meetings have clearly stated their determination to make sure Ukraine gets access to the funds it so desperately needs to fend off Russia. Zoltan Kovacs, speaking on behalf of the Hungarian government, flipped that around, saying Budapest views this as the EU holding back funds from his country by linking it to "completely unrelated issues."
Copyright 2022, WatchDogReport.org