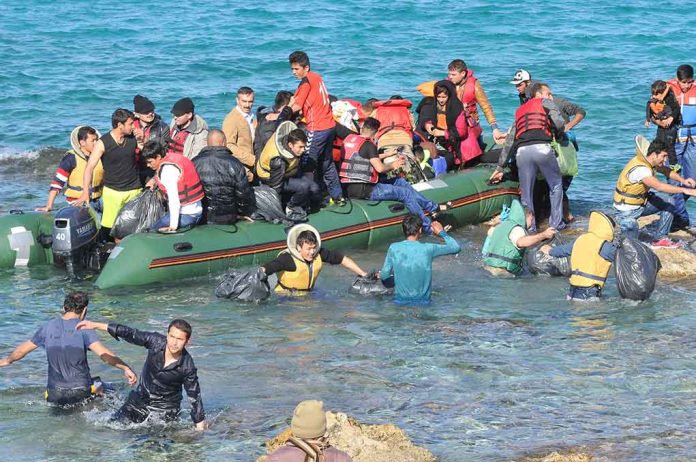 (WatchDogReport.org) – Hundreds of migrants are feared dead following a shipwreck off the coast of Greece. Media reports explained that somewhere between 400 and 750 people are believed to have died in the tragic accident.
Additional media reports explained that on June 15 that "dozens" had already been pronounced dead, and "hundreds" were feared missing. Rescue workers transferred the bodies of those who had died to refrigerated trucks as the situation was processed.
Rescue workers were able to save 104 passengers of the distressed vessel. The rescued passengers were of Egyptian, Syrian, Pakistani, Afghan, and Palestinian national origin. Responders stated that those who did survive were in a "difficult" situation and that the survivors were in a "state of shock" for having witnessed and endured the capsizing.
On Friday, June 16, the Greek Coast Guard reportedly "defended" its response to the accident after the ship reportedly went down off the country's "south coast." Media reports were conflicted about the number of dead, but the incident allegedly left as many as 500 deceased.
The spokesman of the Greek Coast Guard, Nikos Alexiou, explained that the Coast Guard and several private vessels had attempted to help the ship, attempting to communicate with radios and loudspeakers.
Rescuers also sent the migrant ship some food. The migrants accepted it, but afterward, when a second rope came, they rejected it. Alexiou claims they refused the second help offer because they believed it was an attempt to bring them all to Greece.
Nine men from Egypt were arrested and charged with smuggling people in connection to the disaster. Of the estimated 750 individuals on the boat when it sank, the majority are listed as missing, including women and children who were in the ship's hold when it went down.
Copyright 2023, WatchDogReport.org