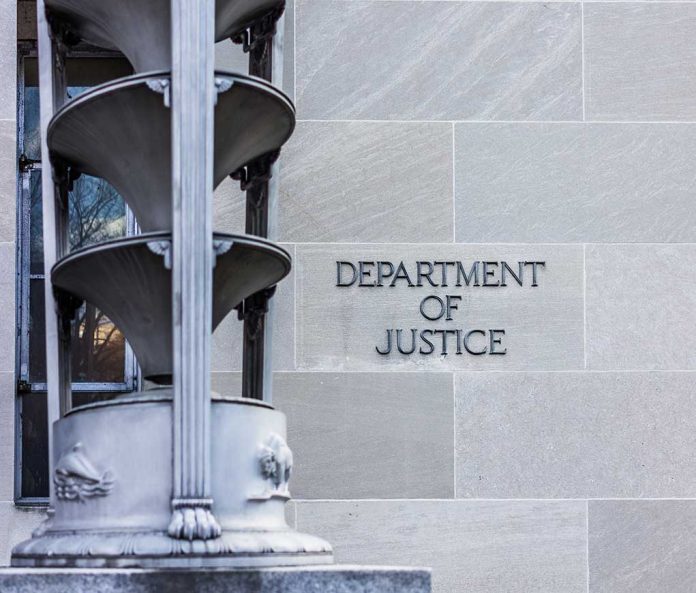 (WatchDogReport.org) – On September 23, 2022, the Department of Justice indicted 48-year-old Mark Houck for assaulting a man, Bruce Love, who was assisting women outside of a reproductive healthcare center. He faced two separate charges for allegedly violating the Freedom of Access to Clinic Entrances (FACE) Act, which makes it illegal to stop, injure, or intimidate any reproductive healthcare provider.
On January 30, a jury in Philadelphia found Houck not guilty of the charges against him, rendering him a free man. Although the pro-life activist didn't deny shoving Love, a 72-year-old volunteer at the clinic, the prosecution failed to secure a guilty verdict. At the time of his arrest, Houck's supporters claimed he was the actual victim. They said the DOJ was targeting the activist for his views, in an attempt to further its agenda of persecuting Conservatives.
Representative Chip Roy (R-TX) spoke out after the verdict to Fox News, saying the jury made the right decision. In fact, he said the charges against Houck never should have happened in the first place and asked Congress to rethink FACE altogether.
"Justice has been served, but this brazen exercise in intimidation never should have happened. Mark Houck and his eight children never should have been forced to live through an FBI raid or see their father led away in handcuffs," – Rep. Chip Royhttps://t.co/nOqoYjzqXx

— Rep. Chip Roy Press Office (@RepChipRoy) January 31, 2023
The Philadephia Inquirer detailed the 2021 interaction between the two men. Love said he was simply trying to protect women who were leaving the clinic from the protestors on site. He claimed Houck approached him and the women with pamphlets, which they refused, and the accused apparently shoved the older man — an encounter that had Love "pretty upset." The next incident ended with Love on the ground.
Prosecutors claimed the case wasn't about opposing views, but about "an aggressive man" using his might to push someone else down. Houck stated he was only reacting to comments Love directed at his minor child, who was also present.
Houck's attorney, Peter Breen, was happy with the verdict, stating the DOJ's "intimidation tactic[s]" against his client obviously didn't work in the end.
Copyright 2023, WatchDogReport.org