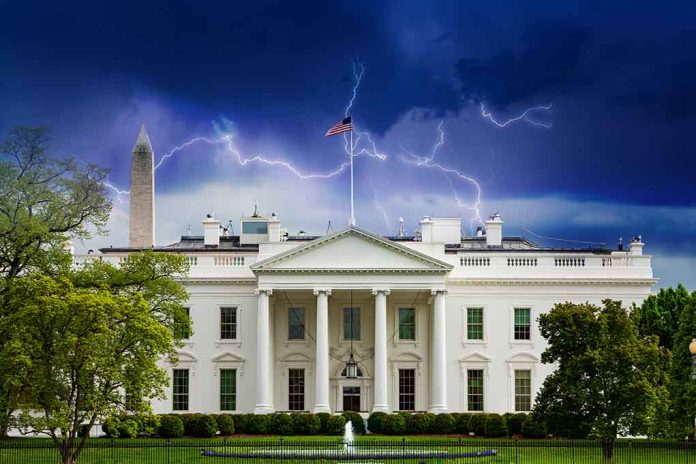 White House In HOT WATER – GOP Fighting Back!
(WatchDogReport.org) – There's an old-age adage about comparing apples to oranges, which calls into question comparing two entirely different concepts. Republicans are accusing President Joe Biden of not grasping this idea when it comes to different kinds of loan forgiveness.
A Democrat governor declared my family's business non-essential and shut our doors. This money saved over 160 essential jobs in Western Pennsylvania during the pandemic.

PPP loans are designed to be forgiven. Student loans are not. Big difference! https://t.co/XsxAsgdvtY

— Rep. Mike Kelly (@MikeKellyPA) August 26, 2022
The White House recently announced a plan that would wipe out $10,000 to $20,000 in student loan debt for millions of Americans. The administration has shied away from putting a dollar number on that relief, but some financial experts have said it could cost taxpayers as much as $500 billion to $1 trillion.
The move has been criticized by lawmakers from both sides of the aisle, but the White House sent a flurry of Twitter messages that called Republicans hypocrites because they had Paycheck Protection Program (PPP) loans forgiven. Of course, those loans were part of the CARES Act passed during the pandemic and had specific criteria for forgiveness built into the law from the start. Having them forgiven means they were following the law.
Congresswoman Marjorie Taylor Greene had $183,504 in PPP loans forgiven.https://t.co/4FoCymt8TB

— The White House (@WhiteHouse) August 25, 2022
In a statement to Fox News Digital, Representative Greg Pence (R-IN) said it would take "someone like Joe Biden who has been living off taxpayer dollars for fifty years" to confuse the two types of debt. He and others have also pointed out that PPP loans were approved by an act of Congress, and not by the stroke of the president's pen, which even Speaker of the House Nancy Pelosi (D-CA) said in the past is outside the executive power.
Copyright 2022, WatchDogReport.org