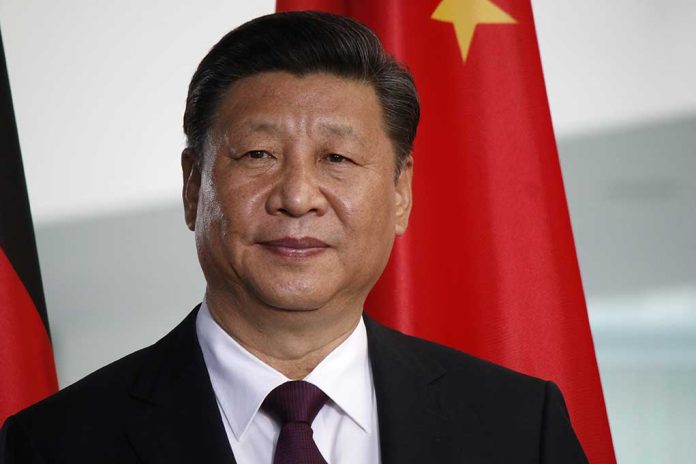 (WatchDogReport.org) – After the energy crisis of 1973-74, Congress passed a law establishing the Strategic Petroleum Reserve (SPR) in order to ensure the country could not be so terribly threatened by such a dependence on foreign oil control. Over the past half-century, international agreements have mandated the selling of America's crude oil. But, after watching President Joe Biden sell nearly six million barrels from it to the People's Republic of China's (PRC) state-owned oil company, an overwhelmingly bipartisan vote in the House of Representatives passed a bill to put a stop to the practice.
We shouldn't hand the keys to our energy future over to the Chinese Communist Party.

Let's pass H.R. 22 and prevent the Biden administration from wasting our strategic reserves. It's the first step towards flipping the switch and unleashing American energy production. pic.twitter.com/GYvKkIEVrS

— CathyMcMorrisRodgers (@cathymcmorris) January 12, 2023
By a vote of 331-97, the recently-seated 118th Congress passed H.R.22, the intent of which would make it illegal for the Department of Energy (DOE) to sell or export crude oil from the SPR "to any entity that is under the ownership, control, or influence of the Chinese Communist Party." Furthermore, to prevent an attempt by Beijing to use another country to get around the prohibition, all sales to any other nation must carry the provision that they will not export it to the Asian nation. All of the "no" votes came from Democrats.
One specific concern Republicans had is the relationship between the president's son Hunter Biden and the Chinese oil company Sinopec. In July 2022, Representative James Comer (R-KY) and other Republicans in the House Committee on Oversight and Reform questioned the April sale of $100 million worth of oil to Unipec America, which is a subsidiary of Sinopec.
In a press release, the group had reviewed documents saying the private equity firm BHR — cofounded by Hunter Biden — had invested $1.7 billion in the Chinese energy company in 2015. Given that the younger Biden still seems to have "a financial interest in BHR, [it] raises serious questions about the motivation behind selling oil from the SPR."
In a second statement dated September 1, Comer and Representative Nancy Mace (R-SC) joined together, raising the concern that any oil sent to the PRC could eventually end up in the hands of Russia and help in the war that Russian President Vladimir Putin launched against Ukraine nearly a year ago.
Copyright 2023, WatchDogReport.org