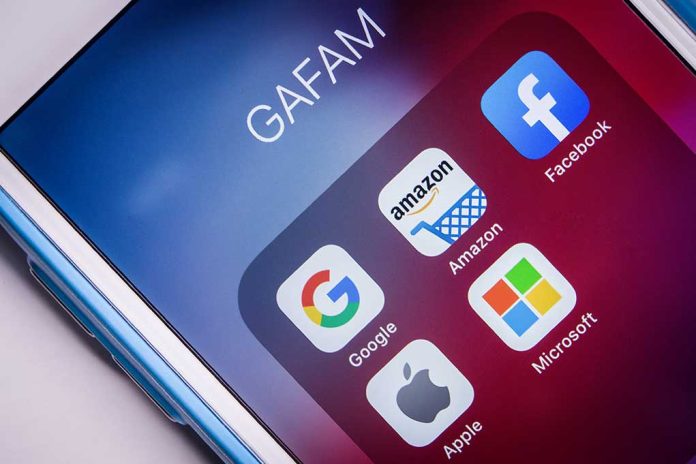 (WatchDogReport.org) – There's no arguing a handful of Big Tech companies have become incredibly powerful over the last decade. Among those companies are Google and Apple, whose digital stores are critical landing spots for any app developer who wants to share their products with the world. Now, a bipartisan group of lawmakers is trying to curb some of their power.
On August 13, Reps. Ken Buck (R-CO) and Hank Johnson (D-GA) introduced the Open App Markets Act. The legislation would prevent Google and Apple from requiring developers to use their in-app payment systems, allowing for more payment systems competition. The bill also prohibits the companies from banning people from using alternative app stores, or sideloading apps, and allowing developers to sell directly to consumers.
For far too long, companies like Google and Apple have had a stranglehold on app developers who are forced to take whatever terms these monopolists set in order to reach their customers. Proud to lead this bill w/ @RepHankJohnson.https://t.co/O1dAAM1RF2

— Rep. Ken Buck (@RepKenBuck) August 13, 2021
The bill would essentially end the monopoly Google and Apple have on app stores. Currently, an iPhone user has to purchase or download all of their apps from Apple's play store. Android users have no choice but to do the same thing with Google. As a result, it forces both the app developers and consumers to play by those companies' rules. Additionally, tech giants can ban specific apps without any way for a user to get it from an alternative source, like the incident with conservative social media site Parler.
If the bill becomes a law, it would be a huge win in the fight to limit the power Big Tech has on Americans' lives.
Copyright 2021, WatchDogReport.org