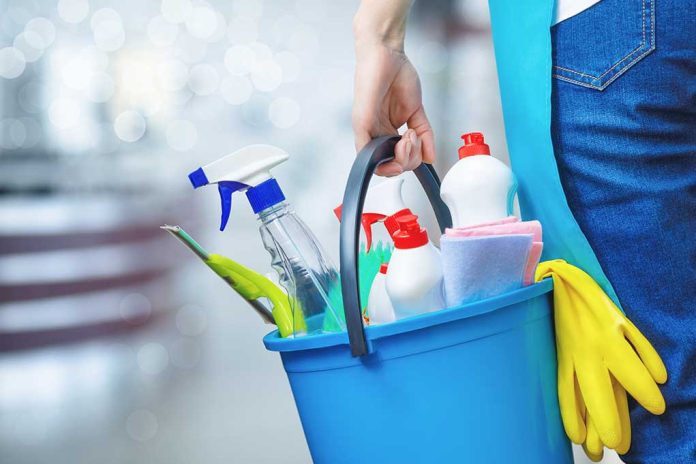 (WatchDogReport.org) – Louis Angelino III cleans homes for extra money in Barrington, New Jersey. He has a regular job but says he enjoys cleaning these days. Recently, he went to a friend's house to make their place spotless, but he ended up cleaning the wrong home.
The 27-year-old showed up at his friend Mark's condo in another city recently. Louis looked under the mat, grabbed the key that was left for him, and entered the home. Once inside, he put the music on in the apartment and began to clean. He'd been working for two hours when his friend called and asked him if he'd stopped by his condo to clean that day.
Louis responded and told his friend that he was sitting on his sofa, petting his cat. His buddy then said, "Man, I don't have a cat." When his friend told him that, he said his "heart dropped" and he tried to figure out where he was. That's when he realized he'd written his friend's address wrong.
The condo's real residents arrived home later to see a note from their neighbor Mark explaining what happened. Beth Motzel said her husband Tom called her to let her know their entire home was cleaned. Fortunately, they were good sports about it. And really, who doesn't dream of a stranger breaking into their house and cleaning it?
Copyright 2021, WatchDogReport.org