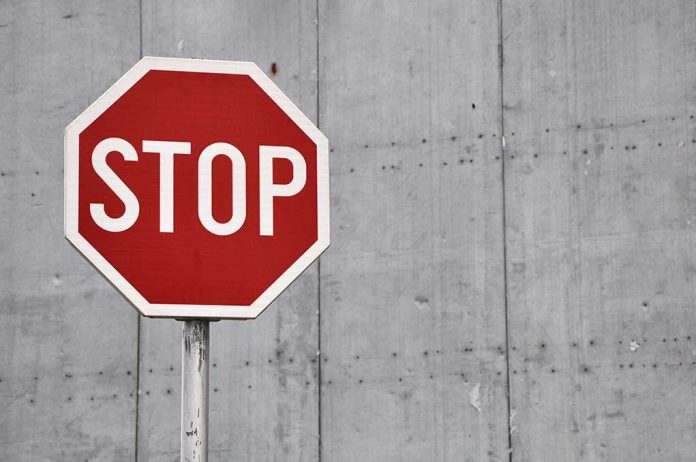 The View Hosts ORDERED to Cease And Desist!
(WatchDogReport.org) – ABC's popular daytime show "The View" may have taken its leftist rhetoric a bit too far. During a segment covering the popular conservative student activist convention hosted by Turning Point USA (TPUSA) in Tampa this week, co-hosts Whoopi Goldberg and Joy Behar made statements the organization's lawyer decided went way over the line. In-house counsel Veronica Peterson sent a cease and desist letter to the network demanding they stop their false allegations.
Fox News Digital reviewed the attorney's letter and offers a video with highlights from the episode.
In compliance with Turning Point USA's cease and desist letter, The View's Sara Haines was forced to read another legal note admitting that the neo-Nazis were not invited nor tolerated outside the event and that they're not affiliated with the GOP.
They lied about this on Monday. pic.twitter.com/0ZGSqBsHBK

— Nicholas Fondacaro (@NickFondacaro) July 27, 2022
When a group of neo-Nazis showed up outside the convention, event coordinators tried to remove them. Because they were on public property, however, they were unsuccessful. According to the pair of critics, the group was there at the request of, and with the consent of, the people running the show — as well as the audience. Goldberg and Behar also claimed the conference was sponsored by the Republican party, which it is not. Turning Point is a non-profit organization with no official political affiliation.
It may have been the way the hosts read disclaimers about the event and the protesters that led to Peterson's letter. Goldberg read a disclaimer later in the program that stated TPUSA's stance on the white supremacists protesting outside its event, vehemently denying any involvement with and condemning the actions of the group of undesirables. Goldberg erroneously stated that the party was allowed in, which was followed by yet another disclaimer. The defeated star shrugged it off as a metaphor. Even after she learned that the protesters were there on their own and unwelcome, she couldn't seem to let it go.
Copyright 2022, WatchDogReport.org