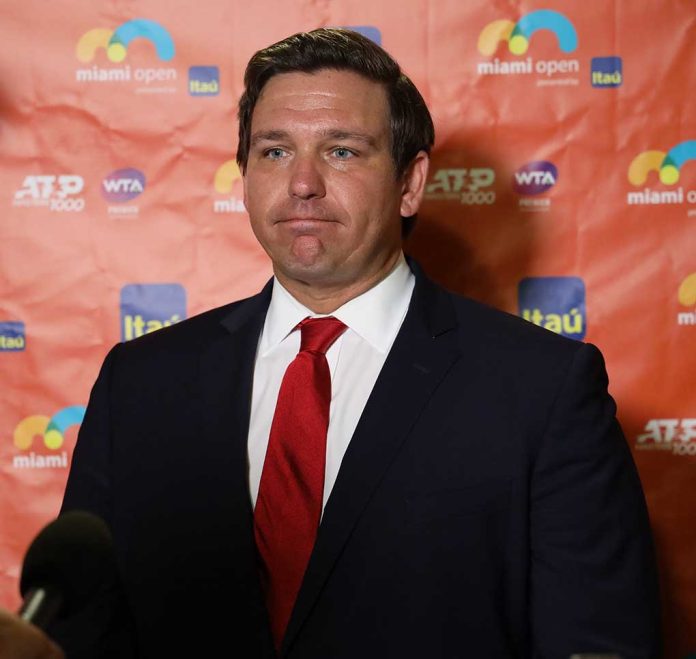 (WatchDogReport.org) – On March 28, Governor Ron DeSantis (R-FL) signed a bill into law banning teachers in schools from discussing gender identity or sexual orientation in kindergarten through third-grade classes in his state. The controversial action prompted "Sons of Anarchy" actor Ron Perlman to post a video on Twitter calling the governor a "Nazi pig" and a "piece of sh**."
Florida's parents aren't backing down.

I'm not backing down. pic.twitter.com/IkrmMotokP

— Ron DeSantis (@GovRonDeSantis) March 30, 2022
Although the actor seemed very upset that DeSantis would order anyone in the United States with the right to free speech not to say something, the law doesn't actually say "don't say gay." Perlman's video post has over three million views, but many of the comments bashed the actor for not reading the bill.
The bill, now law, is intended to preserve parental rights over their involvement in certain subject matters and how they're presented to their children. Many claim the Florida Parental Rights in Education bill bans discussions about being gay in the state's schools, but DeSantis said he just doesn't want to "support sexualizing kids in kindergarten."
However, many believe Liberals are upset they can no longer inject "woke gender ideology" into Florida schools. Many believe an actor should probably have a good grasp on the subject before speaking out against something.
Copyright 2022, WatchDogReport.org