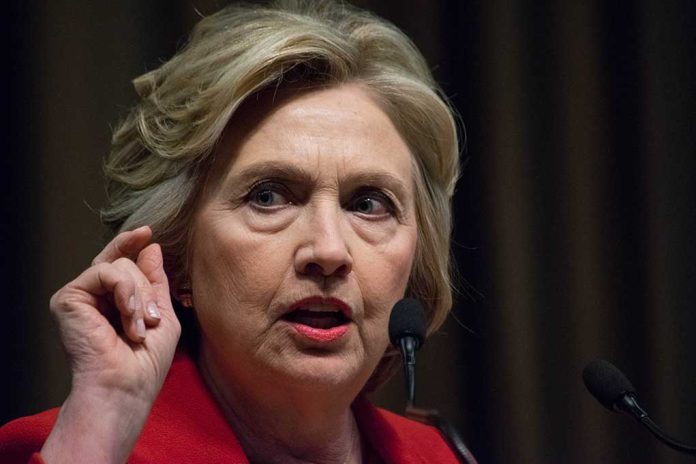 Pro-Life Advocate Slams Hillary Clinton and Gavin Newsom for Promoting Ad Using Her
(WatchDogReport.org) – Abortion has been dividing the nation since the Supreme Court of the United States (SCOTUS) issued its ruling in Roe v. Wade in 1973. Then, at the end of the 2021-22 term, one decision caused the Left to explode. On June 24, the court released its decision in the case Dobbs v. Jackson Women's Health Organization, wherein Justice Samuel Alito wrote the decision of the majority that overturned Roe and returned the authority back to the states. The Democratic Party's reactions are still prominent in the content of their midterm election campaign ads.
The Ad in Question
One such campaign spot was put out and paid for by the California Democratic Party urging voters to approve the state's Proposition 1, which would add an amendment to the state constitution that aims to allow women access to abortion, essentially without limit. A young woman who plays volleyball for Lee University in Cleveland, Tennessee, Macy Petty, found herself unwittingly part of that ad.
No matter where a person lives or how much money they have, women—not politicians—should be able to make decisions about their own lives. That includes abortion care and miscarriage management.

Californians should vote YES on Prop. 1 to protect fundamental rights. #yesonprop1 pic.twitter.com/787j92Mlqv

— Hillary Clinton (@HillaryClinton) October 18, 2022
Stop It!
Two high-profile Democrats, former Secretary of State Hillary Clinton and California Governor Gavin Newsom, have shared the ad which shows Petty on her knees sobbing in front of the SCOTUS building after the decision was announced. The way the people who put the spot together portrayed her reaction with the word "sad" emblazoned above her image portrays her as someone who was crushed by the news.
After seeing it, Petty became outraged and posted an open letter to the two of them on her Twitter feed to set them straight. She wrote that those tears were joyful ones shed as she was thanking "the Lord for this decision," as well as for "opening my eyes to the evil of abortion."
. @HillaryClinton @GavinNewsom #prolife pic.twitter.com/8goIfMmrns

— Macy Petty (@macypetty0416) October 20, 2022
The woman also wrote how they had portrayed her "in an evil light and distorted [her] emotions" to win political points with California voters. She demanded they stop using her image and emotion "in a way that promotes demonic activity."
Petty's choice of colleges is not incidental to the story because Lee is, as its website says, a "Christ-centered" institute of learning. Considering the setting, it should come as no surprise one of their volleyball players is a Christian.
Petty's words leave no doubt about her opinion about the abortion procedure, its impact on the world, and her belief in how her Christian faith should be expressed. It seems her words did not return void as the most recent version of the ad no longer shows her.
Copyright 2022, WatchDogReport.org