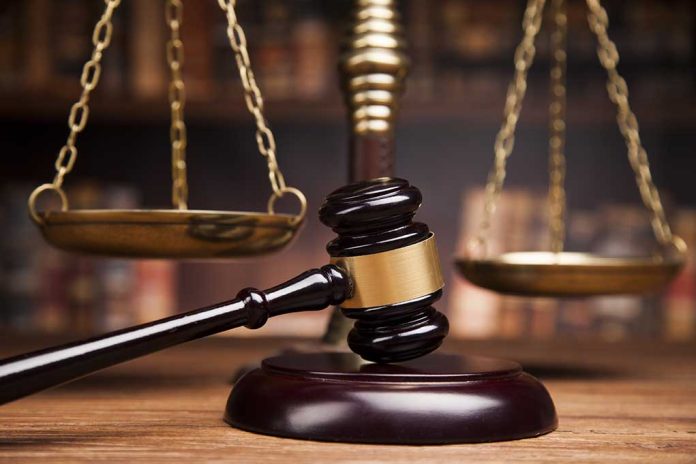 Christmas Parade Murderer Found Guilty
(WatchDogReport.org) – On Sunday, November 21, 2021, the people of Waukesha, Wisconsin, had gathered to watch and march in their annual Christmas parade when it suddenly turned into a day of horrors. Darrell E. Brooks now stands convicted for driving through the throngs of people and leaving mayhem in his wake.
Brooks was driving his maroon 2010 Ford Escape away from the scene of a domestic dispute when he swerved around police barricades meant to warn people off. In the aftermath, six people — including an eight-year-old child — lost their lives, and dozens more were left maimed and injured.
Enter the Court
Prosecutors were quick to file charges, with the initial ones coming just two days later. In the end, they included:
Six counts of 1st-degree intentional homicide with use of a dangerous weapon modifier (class A felonies)
61 counts 1st-degree recklessly endangering safety with use of a dangerous weapon modifier (class F felonies)
6 counts of hit and run-involving death (class D felonies)
10 other felonies and misdemeanors
In the state of Wisconsin, a class A felony carries a mandatory sentence of life imprisonment, those in the F class a $25,000 fine or up to 12-and-a-half years in prison, or both, and D class crimes a $100,000 fine or up to 25 years confinement, or both.
Three Ring Courtroom
The final court record is extensive. Brooks originally pled not guilty to all charges, but his lawyers changed that to "not guilty by mental disease or defect" on June 20. This is an affirmative defense and shifts the burden of proof to the defendant to convince the jury in his favor beyond a reasonable doubt.
However, Brooks eventually withdrew the plea shortly before the trial was to begin, and then he made a move many would argue proves he was, in fact, crazy. On the afternoon of September 28, the judge held a hearing and granted the defendant's request to fire his lawyers and represent himself at trial.
Judge Jennifer Dorow and Brooks apparently had a relationship that occasionally meshed like oil and water — more like a bundle of dynamite and a lit match. On several occasions during jury selection and the trial itself, the judge felt the defendant was so disruptive, she moved him to another courtroom with his microphone muted, and he was given alternate means to get her attention.
Brooks is no stranger to the system, having been placed in a mental hospital at the age of 12. He also attempted suicide several times after apparently witnessing his father abuse his mother. He has convictions in at least three states, including one for raping and impregnating a teenager, among other violent crimes, according to an article from the New York Post.
The jury deliberated for only just over three hours before finding him guilty on all counts. Hearings regarding sentencing will begin on October 31.
Copyright 2022, WatchDogReport.org