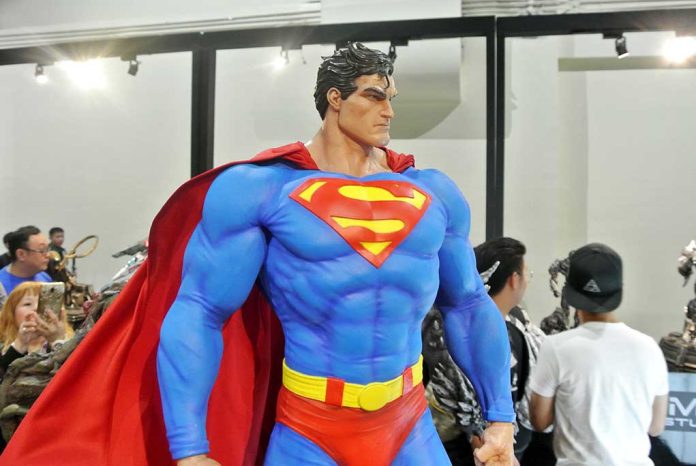 (WatchDogReport.org) – When it comes to their favorite TV show, movie, or comic book universe of choice, fans can become rabid about the characters and the stars who play them. So, it may be that Henry Cavill's recent exit from two different franchises — Witcher and Superman — could become a blessing for Amazon if and when they put "Warhammer 40,000" into production.
Henry Cavill has found a major new project

He'll be exec-producing and starring in a 'Warhammer 40,000' film & TV universe, from Games Workshop & Amazon Studios 👀 pic.twitter.com/qDhssGUrFa

— Fandom (@getFANDOM) December 16, 2022
In mid-October, Cavill announced he would not return as the main protagonist in the Netflix series "The Witcher," and fans of the show expressed support for him. It was rumored at the time that his deep knowledge of and passion for the source books and games caused a conflict with the writers and producers, and rather than be a part of something that did not hold true to the spirit of the original concept, he departed.
Henry Cavill leaving The Witcher bc the writers hated and mocked the source material is way bigger than that one show. It's at the point where any new fantasy/game adaptation gets announced and everyone braces for the writers to make fun of the same fans they're trying to sell

— qaomene at TikTok & 🐘 (@Qban_Linx) October 30, 2022
In 2013, Cavill took on the role of Clark Kent in the DC cinematic universe (DCCU) movie "Man of Steel." On October 24, he announced that his cameo appearance at the end of the movie "Black Adam" was a foreshadowing of his reprisal of the role in a new movie. However, just days later, it was announced fresh blood would be coming in to take over the reins of the DCCU and that they planned to center the next Superman movie on an earlier part of the superhero's life. They said that at 39, Cavill was too old for the role.
Despite these setbacks, it doesn't seem that Cavill will remain "unemployed" for too long.
Copyright 2022, WatchDogReport.org