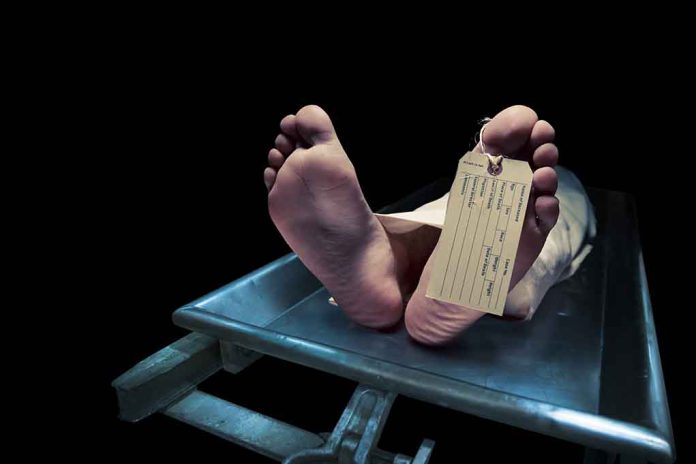 Headless Body Found Near Popular Food Chain
(WatchDogReport.org) – Walking through the woods can yield some interesting finds, such as plants and wildlife. One person in Macon, Georgia, however, found something that gave them a fright: a decomposing body. Now, investigators are trying to piece together the crime.
On Monday, June 13, someone found a body behind a Burger King restaurant. When investigators showed up, they discovered the decomposing corpse missing a vital component — its head. According to Coroner Leon Jones, the body had been there for quite some time as all that remained was the deceased person's skin and bones. He couldn't say how long, however.
DEVELOPING: Coroner Leon Jones confirmed the body was found Monday in a wooded area behind a Burger King off of Eisenhower Pkwy.
https://t.co/NIVWKQuqM1

— WGXA (@WGXAnews) June 13, 2022
According to reports, the body was buried deep in some dirt, and authorities had to dig up the immediate location as well as the surrounding area as well to gather all of it and any remaining clues. The corpse was then sent to the GBI Crime Lab for processing.
Because the body was in such a deteriorated shape, authorities could not confirm if it was a male or female, nor could they determine the person's age or race. The investigation is ongoing as police try to figure out just how the body got to the hidden location, which has been declared a crime scene.
Copyright 2022, WatchDogReport.org