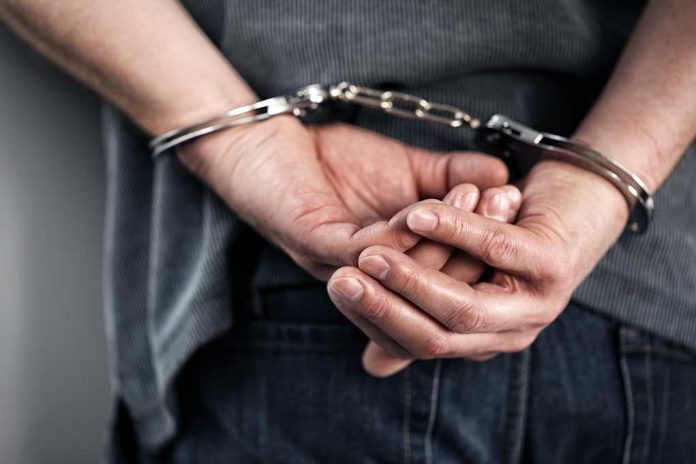 Heavyweight Boxer Arrested at Airport as He Tried to Leave the US
(WatchDogReport.org) – The United States Department of Justice (DOJ) announced the indictment and charging of a major suspected international drug trafficker. Goran Gogic, a native of Montenegro and one-time heavyweight boxer, was allegedly in charge of a network that moved cocaine from Columbia to Europe, sometimes passing through American ports. He was arrested in Miami on his way out of the country.
After being arrested at Miami International Airport on Sunday night, a one-time heavyweight boxer Goran Gogic has been charged by the DOJ with attempting to smuggle 22 tons of cocaine—a quantity worth more than $1 billion—through the United States. https://t.co/HvHLVr6bbY

— The Daily Beast (@thedailybeast) October 31, 2022
The DOJ press release said the arrest came about through the effort of federal law enforcement, including the FBI, DEA, the New York State Police (NYSP), and the New York City Police Department (NYPD). It also revealed a plot that was extraordinarily complex, which moved at least 20 tons of the narcotic through US ports — and that's just what was confiscated.
Additionally, the DOJ press release also alleges that Gogic coordinated every aspect of the operation and knew each step his drugs traveled. Authorities claimed he ran a scheme that might have left the audience of a Hollywood blockbuster shaking their heads and complaining that the film was just too unrealistic.
The operation allegedly used speedboats to transport the drugs out to cargo ships in the middle of the night with crew members using cranes and nets to unload them, and then they would store them in predetermined shipping containers they knew had the room to hold the cocaine. Gogic faces 10 years to life in prison if convicted.
Copyright 2022, WatchDogReport.org