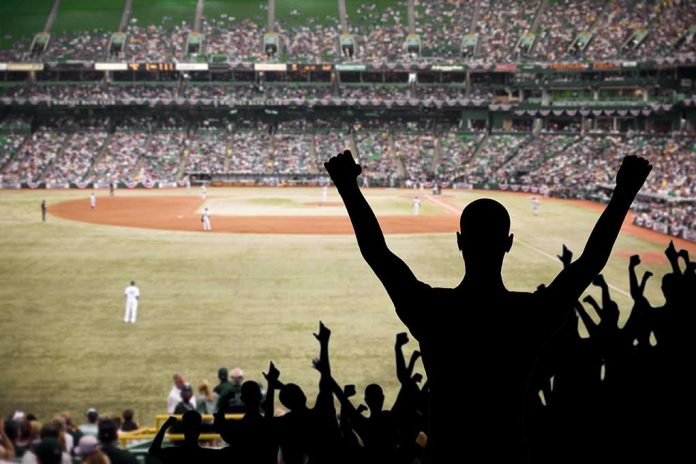 Hall of Fame Legend DEAD – Rest in Peace
(WatchDogReport.org) – The world of professional baseball is in mourning after news of the passing of legendary broadcaster Vin Scully. Scully worked the booth for the Dodgers for 67 years, getting his start when they still played in Brooklyn. He was 94 years old.
There will never be another Vin Scully. You will be forever missed. 🎙💙 pic.twitter.com/WyTmXsati5

— Los Angeles Dodgers (@Dodgers) August 3, 2022
An in-depth piece about the Hall of Famer from ESPN lists statements from Team CEO Stan Kasten, who called him "one of the greatest voices in all of sports." Additionally, MLB Commissioner Rob Manfred described Scully as an extraordinary man who has a place in the sport's history, having called some of its greatest moments and most memorable games.
Scully was known for allowing his listeners to enjoy the palpable excitement of an amazing sports moment. When Sandy Koufax pitched a perfect game in 1962, the booth went silent for a full 38 seconds as the crowd at Dodger Stadium went wild. He did the same at the end of Game 1 of the 1988 World Series, when Kirk Gibson's pinch-hit walk-off homerun won the game.
A staple of not just the Dodgers, but all of baseball history, Scully was there to call it when Hank Aaron broke Babe Ruth's home run record. When Don Drysdale set the scoreless inning winning streak at 58-and-a-half, the familiar voice was on the air. He was once again behind the microphone when Orel Hershiser broke the streak two decades later.
To say baseball lost a great is an understatement. Scully's impact was so impressive that Los Angeles named the street leading to Dodger's Stadium in his honor. Scully called his last game in 2016 and left the game on top.
Copyright 2022, WatchDogReport.org