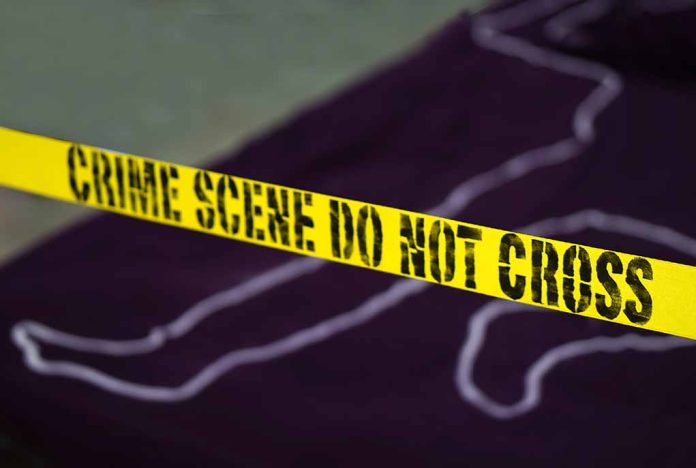 High-Profile KILL LIST Discovered at MURDER Scene!
(WatchDogReport.org) – Targeting political figures with violence is nothing new; Julius Caesar was assassinated in 44 BC as immortalized in William Shakespeare's play. Presidents Abraham Lincoln and John F. Kennedy fell to assassin's bullets, and Gerald Ford was targeted twice in September 1975. Recently, the alleged killer of a former judge had an entire hit list of targets in mind.
Judge John Roemer
Judge John Roemer, who had retired from the bench in Juneau County, Wisconsin, was zip-tied to a chair and shot to death in his home on June 3.
The alleged gunman, Douglas K. Uhde, a career criminal, was also found in the house with a gunshot wound from an apparent suicide attempt, which failed. The attempt to take his own life came after a standoff with police. Someone else in the home was able to escape and called the police from a neighbor's house. Uhde was taken to the hospital in critical condition and as of the time of writing, has not been charged with any crime.
Uhde's focus on the judge wasn't random — there was history there. It turns out that back in 2005, Roemer sentenced Uhde to a six-year prison sentence on a burglary charge.
During the investigation, police reportedly located a hit list in his car that includes names such as:
Michigan Governor Gretchen Whitmer (D)
Wisconsin Governor Tony Evers (D)
Senate Minority Leader Mitch McConnell (R-KY)
Gov. Whitmer
This is not the Wolverine State governor's first time being allegedly targeted by people who intended to harm her. In 2020, the Department of Justice (DOJ) took four men to trial who they say had conspired to kidnap her.
The government alleged that these men were outraged by the strict measures the governor put in place during the COVID-19 pandemic. The jury must have believed the defense's argument that the FBI agents involved in the sting resorted to entrapment because they acquitted two and could not reach a verdict for the other two. As defense attorneys told the jury, their clients were gullible "weekend warriors," who spent a lot of time stoned.
That, however, was long after the fact and would not have played into any concerns that Governor Whitmer — or any other government official — may have had about her safety.
There were 13 names on the list, according to WKOW-TV. Attorney General Josh Kaul refused to go into details on the list or Uhde's actions, which are still under investigation. Authorities are combing through his social media accounts, telephone and computer in an effort to uncover more of the man's motives.
Copyright 2022, WatchDogReport.org