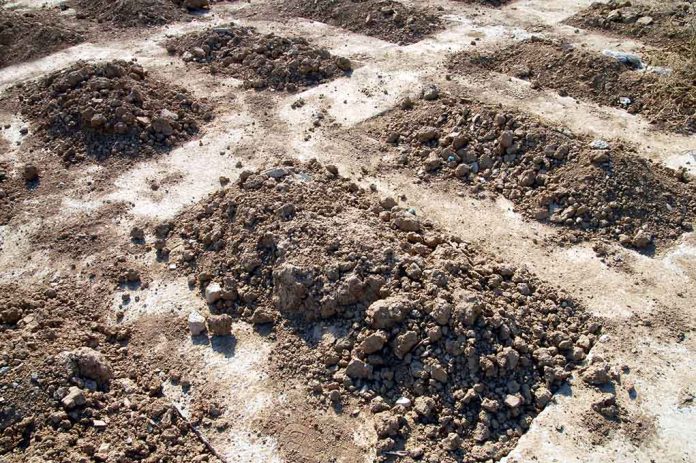 Mass Grave Site Found Near Site of Massacre
(WatchDogReport.org) – History is rife with times when an ineffective government has led to outlaws wreaking havoc among innocent civilians, and that seems to be playing out in today's Mexico. Authorities in the city of Irapuato, Guanajuato, have discovered another mass grave possibly connected to the cartel allegedly involved in a massacre at a bar there in October.
An ongoing investigation into a mass shooting at a local bar in central Mexico led authorities to a clandestine mass grave where authorities found more than 50 bags of human remains. https://t.co/iDOEYrLg9P

— Breitbart News (@BreitbartNews) November 6, 2022
According to prosecutors, the group of men alleged to have been shooters that killed 11 people just trying to have a good time, belong to Cartel Santa Rosa de Lima (CSRL). They suspect the mass grave location is where the cartel buries the remains of their rivals. The online newspaper Infobae reports how the turf war between CSRL and Cartel Jalisco New Generation (CJNG) has made Guanajuato the murder capital of Mexico for the first quarter of 2022, as well as the previous three years.
Although typically called "drug cartels," these groups also engage in human trafficking, smuggling illegal aliens into the United States, and loansharking. They are more than just groups of thugs with guns; they are well-equipped with automatic weapons and vehicles so heavily armored that they are more like tanks than the SUVs they originally were.
This is not the Mexican army but the infamous and brutal cartel named 'Jalisco New Generation Cartel' whose leader is 'El Mencho'. This is crazy as this cartel wasn't even that big compared to the Sinaloa or Los Zetas and now they have military grade equipment (US). pic.twitter.com/HtxPz8O1oF

— Hunt (@El_Hunto) July 27, 2020
Authorities said they were led to this gruesome place after reports of a dog in the area carrying a human leg around. More than 50 bags containing the victims' remains were discovered, but coming to an overall death count is exceedingly difficult because so many are simply dismembered pieces.
Copyright 2022, WatchDogReport.org