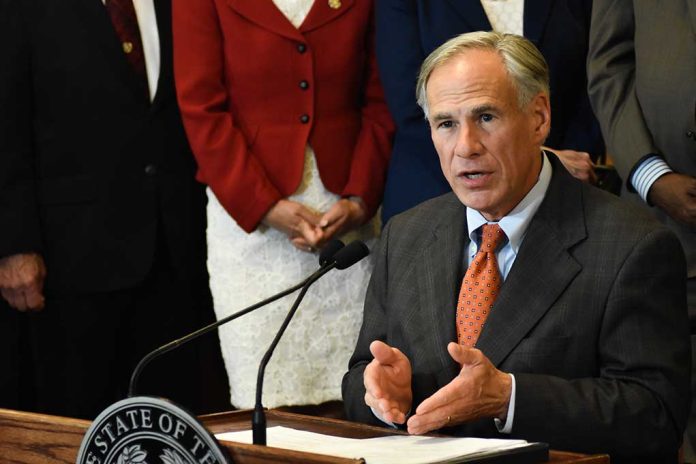 (WatchDogReport.org) – Speaker of the House Nancy Pelosi (D-CA) is being condemned for a mask mandate in Congress after the Capitol Police were told to arrest those who didn't comply. President Joe Biden is taking heat for implementing a vaccine mandate for federal employees and contractors. Then, there's Texas Governor Greg Abbott (R) taking action to protect the freedoms of the people in his state.
On July 29, Abbott issued an executive order banning all state government entities from putting vaccine and mask mandates in place. Violators of the order could face fines of up to $1,000. The executive order encourages people in high-transmission areas to wear face coverings and social distance, but the governor said he won't force people to do that.
I issued an executive order providing uniformity in Texas' COVID response—we must rely on personal responsibility, not gov't mandates.

Texans will decide for themselves whether they'll wear masks & open businesses.

Vaccines are the best defense & will always remain voluntary. pic.twitter.com/3lIOt5BYZ0

— Greg Abbott (@GregAbbott_TX) July 29, 2021
In a statement, Abbott said the executive order provides uniformity in the state. It also allows residents to make decisions based on what's best for themselves and their families without being forced to do something against their will. He said that, although he believes vaccines are the "most effective defense against the virus," people will never be forced to undergo a medical procedure against their will. The order further shows Abbott's commitment to freedom in the Lone Star State.
Copyright 2021, WatchDogReport.org