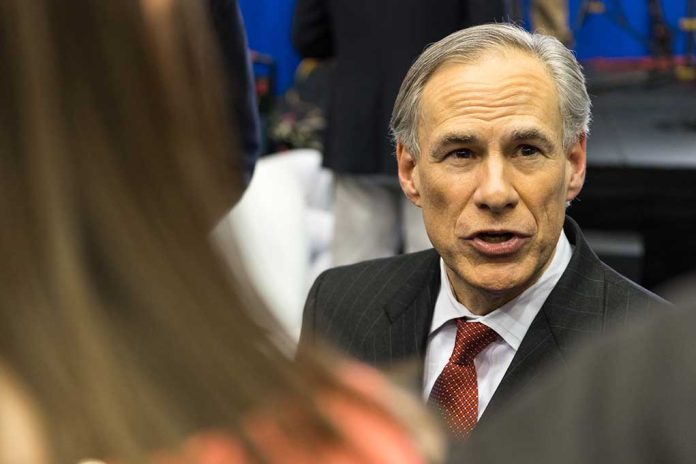 (WatchDogReport.org) – Recent photos of Border Patrol agents using horses to keep Haitian immigrants from crossing into the US caused outrage among Democrats. President Joe Biden threatened the agents with repercussions. However, Texas Governor Greg Abbott (R) made it clear he will fight back.
The controversy began when Left attacked the agents for allegedly whipping the migrants with horse reins. The accusation was quickly debunked, and Democrats changed course by expressing anger that they used the animals to block the immigrants. The Department of Homeland Security (DHS) put the agents on administrative duty while it conducts an investigation. On September 26, Abbott said he would hire the agents if the Biden administration fires them.
"You have a job in the state of Texas. I will hire you to help Texas secure our border," the governor said on "Fox News Sunday."
If Biden fires the Border Patrol Officers who were securing the border on horseback, Texas will offer them a job.

They can bring their horses too.

We will put them on the front line to do Biden's job to secure the border.https://t.co/xpwURkM9kJ

— Greg Abbott (@GregAbbott_TX) September 27, 2021
Abbott has been at odds with Biden over the border for months. The governor's administration has filed multiple lawsuits against the president for not enforcing border laws and putting Texas at risk. He has even made plans to complete the wall along Texas' frontier with Mexico.
The governor's promise to hire the agents is another example of the Republican's commitment to his state and the law enforcement authorities that protect it.
Copyright 2021, WatchDogReport.org