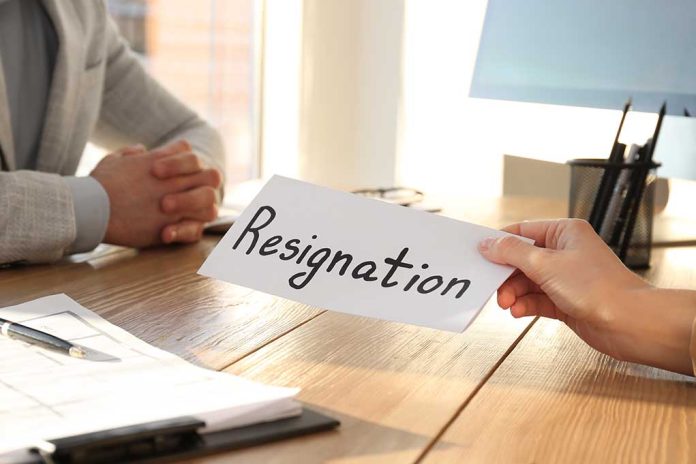 (WatchDogReport.org) – Last Monday's mass shooting seems to have thrown the Democrats off balance. President Joe Biden has already been criticized for reacting inappropriately to it — twice. Now, a Democrat governor's press secretary has been forced to resign after appearing to support transgender violence.
JUST IN: Katie Hobbs' press secretary has resigned for threatening to shoot 'transphobes' after the Nashville Christian school shooting.

Now prosecute her.

— Collin Rugg (@CollinRugg) March 29, 2023
On March 27, Audrey Hale, a 28-year-old woman who identified as a man, went on a murderous rampage at a Nashville, Tennessee, school. By the time cops stormed the building and shot her dead, Hale had murdered six people, including three children. President Biden shocked the nation by talking about ice cream instead, then making partisan jokes about the killings. Obviously, Josselyn Berry, the press secretary to Arizona Governor Katie Hobbs (D), decided the president hadn't been offensive enough; she decided to go one better.
Just hours after the slaughter in Nashville, Berry tweeted a screenshot from the 1980 movie Gloria showing actress Gena Rowlands wielding two revolvers. She added the caption, "Us when we see transphobes." It didn't go down well. Appalled Republicans accused Berry of "calling for violence" and urged Hobbs to fire her. The Arizona Freedom Caucus slammed the press secretary for her "vile & heartless" tweet, while Arizona Women of Action called on people to contact Hobbs's office and demand Berry be sacked. Meanwhile, Twitter deleted the post for violating its terms of service.
Hobbs initially didn't respond to questions about the tweet, but on March 29, she gave in to the growing pressure. That morning, she released a statement saying she had "received and accepted" Berry's resignation. Of course, the question is why she waited for Berry to resign, instead of immediately firing her.
Hobbs herself has been a strong supporter of the transgender agenda, but now activists are becoming increasingly violent. This puts Hobbs and other ultra-liberal Democrats in an awkward position, and they don't seem to be handling it well.
Copyright 2023, WatchDogReport.org