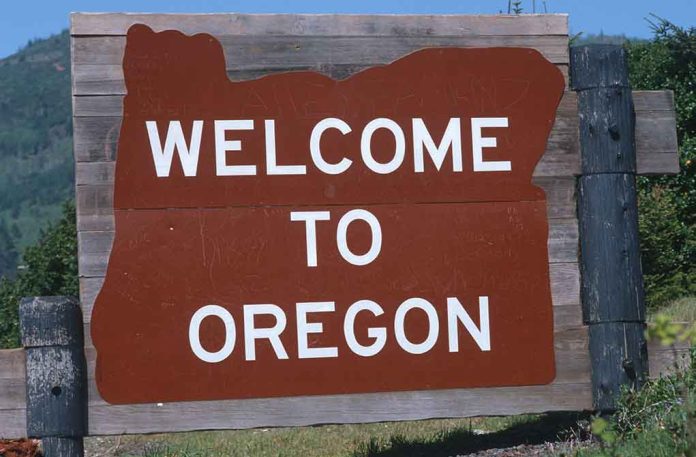 (WatchDogReport.org) – In November 2022, Tina Kotek won her gubernatorial race, taking her seat as the Democratic governor of Oregon. During her campaign, she pushed for a climate-friendly future, which included boosting wind, solar, and other renewable energy projects, reducing air pollution, banning offshore drilling, and stepping away from using methane gas and other fossil fuels in homes and commercial buildings. But it seems the governor isn't following her own initiatives.
On February 28, The Epoch Times reported Kotek was having a propane and natural gas backup generator installed in Mahonia Hall — the official home of the state governor. The news source reported the project was adding backup facilities to the entire building in case the "normal utility power" failed. Although Oregon doesn't have any existing or pending legislation banning natural gas, individual counties within the state have made moves against fossil fuels.
After campaigning on a promise to "transition away from the use of fossil fuels," #Oregon's Democrat Gov. @TinaKotek is having a dual #NaturalGas and #Propane backup generator installed at Mahonia Hall, the official governor's residence. https://t.co/r1dsNh7eN7

— The Epoch Times (@EpochTimes) March 1, 2023
Early last month, OPB News reported Eugene was the first region in Oregon to ban gas appliance hookups in new home builds. The city cited possible adverse health effects and climate change as its reasoning for the move. The Multnomah County Health Department recommended veering away from gas stoves and the like in November 2022. The agency reported that half of all households in the county use gas for heat, but it was unclear how many used gas stoves. According to the health department's report, at least 77 cities across 10 states were considering similar moves to phase out gas.
According to The Epoch Times, DHM Research showed that most residents surveyed oppose the ban in Eugene. Still, it seems some areas are moving ahead with the measure. A toxicologist from the Oregon Health Authority, David Farrer, called natural gas "cleaner than most other fossil fuels," but it's not without problems because there are "still emissions."
So far, the governor's office has not released an official comment about the new generator installation.
Copyright 2023, WatchDogReport.org