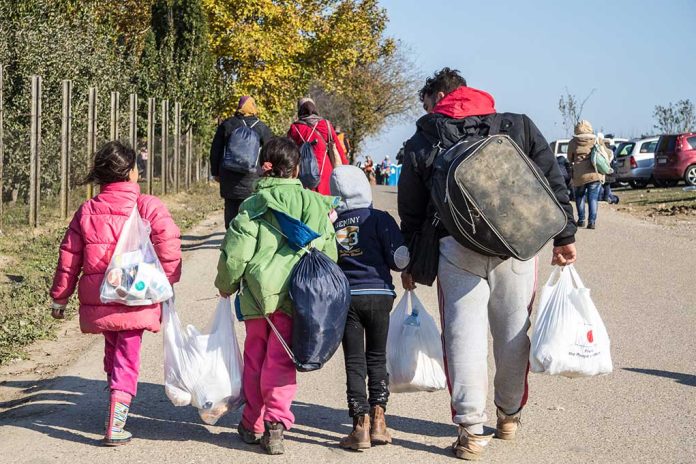 (WatchDogReport.org) – In response to the upcoming lift of Title 42, Governor Greg Abbott (R-TX) recently announced he would bus illegal immigrants to Washington, DC, so the president could deal with the migration issue. On April 13, he fulfilled that promise by transporting a bus full of migrants straight out of Texas and near President Joe Biden's front door.
First Texas bus drops off illegal immigrants blocks from US Capitol in Washington, DC.

Biden refuses to come see the mess he's made at the border.

So Texas is bringing the border to him.https://t.co/wHZkwnD305

— Greg Abbott (@GregAbbott_TX) April 13, 2022
The governor tagged each immigrant with a wristband, which officials removed when they departed from the bus in DC. They originally came from countries like Colombia, Venezuela, Cuba, and Nicaragua, passing into the Del Rio sector of the Lone Star state.
Although White House Press Secretary Jen Psaki previously called the move a publicity stunt, Representative Matt Schaefer (R-TX) agreed.
On April 13, Psaki said that the border patrol had already processed the migrants; they were "free to travel," and said it was nice of Abbott to give them a ride closer to their destination while they await further immigration proceedings.
The Texas governor stated that his state's residents demand a plan to secure the border, pointing out the dangerous consequences of "lackluster leadership." How many people he will bus out of his state remains to be seen. According to the Texas Division of Emergency Management, Abbott's plan is already working, as the federal government stopped sending migrants to Texas towns last week.
Copyright 2022, WatchDogReport.org