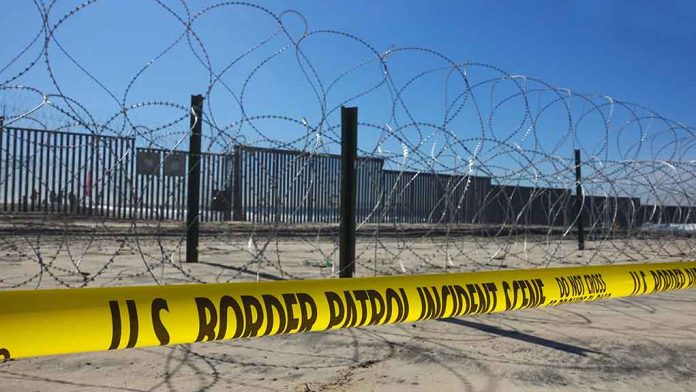 (WatchDogReport.org) – As the border crisis continues to stretch on, republicans have started work on revamping immigration laws, especially as they relate to the Mexican border.
The GOP has been critical of the Biden Administration's approach to border and immigration issues thus far. The subject has been a hot topic for Republicans, but they have not found enough common ground within the party to pass effective legislation. Representative Jim Jordan is chair of the Judiciary Committee tasked with that challenge, and he thinks they will make progress in discussing potential solutions.
Jordan reports that GOP Representatives are working on a border enforcement package to tackle drug trafficking and illegal immigration. One goal is to pass laws that will make asylum applications more difficult. Raising the bar for proving persecution of any kind, they will also impose a fee of $50 and require an asylum claim to be filed at the port of entry.
Republicans also want to give the federal government more rein in stopping migrants from coming into the country illegally. The border package would allow Homeland Security officials to intercept migrants trying to enter the country if "operational control" of the border has been compromised.
The debate amongst the Republican party members hinges on the fairness of the legislation as it pertains to Latino communities. Some Representatives are taking a hard-line approach to enforcing border laws and control at all costs.
Others say the laws are harsh and somewhat tone-deaf toward Latinos who genuinely need to find safety.
The group of moderate Republicans wants a compromise, citing a need for legal immigration coupled with the emergency of solving border problems and drug trafficking.
If the GOP pushes the package through the House, it will likely meet resistance in the Senate, which has a Democratic majority. Many migrants are expected to arrive soon, as a previous policy from the Trump Administration expires, which will relax asylum-seeking rules. Republicans say President Biden is gravely unprepared for the influx.
Copyright 2023, WatchDogReport.org