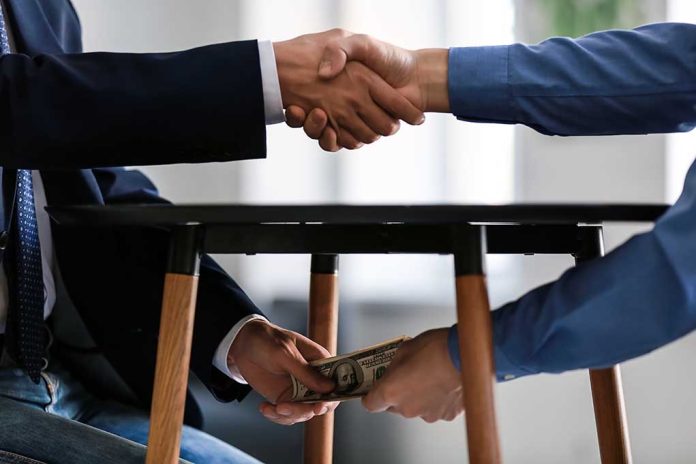 (WatchDogReport.org) – Before the Senate confirmed Treasury Secretary Janet Yellen's appointment to her current position, she spent some time speaking at different engagements for banks and other companies. According to Forbes, those instances took place after she left her job at the Federal Reserve in 2018. For those events, she reportedly earned over $7 million in speaking fees. In December 2020, Yellen wrote a letter to the Office of Government Ethics (OGE), disclosing her previous associations with certain banks and organizations.
On March 21, Representative Greg Steube (R-FL) appeared on Fox Business's "Evening Edit," where he talked about the recent failure of Silicon Valley Bank and how Yellen believes the FDIC should "backstop" uninsured deposits. He claimed the secretary was looking to bail out the very banks she received speaking fees from before taking her current position. Steube then followed up with a comment saying, "the level of corruption in Washington is beyond the pale."
Let's not forget @SecYellen was laid over $7M in speaking fees from banks since leaving the Federal Reserve and before becoming Treasury Secretary. Citi paid for 9 speeches. Also, Goldman Sachs, Credit Suisse, Deloitte, etc.https://t.co/anFJqdd7ng

— John E Deaton (@JohnEDeaton1) March 19, 2023
In Yellen's previous letter to the OGE, she promised to talk to an official from the office if any conflict of interest or potential conflict of interest arose. She promised to either recuse herself from any matters deemed unethical or follow any recommendations from ethics agents. Neither Silicon Valley Bank (SVB) nor Signature Bank was listed in her disclosure missive.
Host Elizabeth MacDonald said she'd covered a lot of financial controversies over the years, and she never heard of anyone suggesting uninsured deposits should be covered by the government. She then accused the Biden Administration of changing the standard rules because some financial institutions made some "bad bets."
Steube assured that Republicans would push back on the matter and do what they could do to oppose future "bank bailouts." In the recent instance, the government did not bail out SVB or Signature Bank, and the deposits backed by the treasury department were not funded by taxpayers.
Copyright 2023, WatchDogReport.org