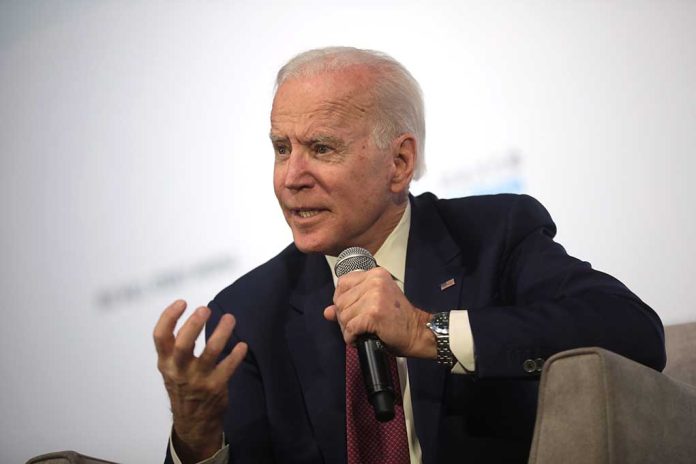 (WatchDogReport.org) – Over 150 Republicans in Congress have come together in a united front to oppose the Biden administration's climate agenda. The Republican lawmakers reportedly called Biden's electric vehicle agenda an "ill-considered" plan. A coalition of 151 Republicans has banded together to have written a letter to the Biden administration challenging the administration's crackdown on gas-powered engines.
The Biden administration has stated that the new regulations on gas plants would influence America to adopt electric vehicles. However, Republican lawmakers argued that the increased rules would lead to "higher consumer costs" and isolate Americans living in rural locations. Likewise, the Republican lawmakers who addressed the President argued that the new regulations would increase American economic dependence on China, Fox News reported.
The Biden administration has reportedly urged a "gas crackdown," which the Environmental Protection Agency has rushed to deliver on the terms. The Biden administration's crackdown on gas plants has reportedly added a series of new regulations to coal-producing facilities. The EPA has rushed to add a so-called "last minute" extension of the proposed regulations, including existing gas power plants in the new climate rule. The "last minute" add-ons were reportedly "lacking" in information, and energy officials believe this indicates the new regulations were "abrupt."
The Republican address to the Biden administration in May followed months of political criticism of the new EPA regulations. In March, Texas Attorney General Ken Paxton addressed a response to a letter of comment led by West Virginia to EPA Administrator Michael Regan and urged the agency to drop a rule that, in the view of the co-singers, would "cripple" the energy industry's oil and gas sectors, a press release from the Texas Attorney General office stated on March 2.
Also in March, GOP lawmakers reportedly "took up arms," against the Biden administration's climate agenda, preparing an energy policy package to counter the plan.
Copyright 2023, WatchDogReport.org